<scriptid="mct-script"src="https://app.mycountrytalks.org/embed.js"data-iframe-src="https://app.mycountrytalks.org/talks/9b3c8cc1-8a05-4fa0-bcc2-edef9d8b28d1/join?starting_question=1153"async></script>
Bank of Ghana to revoke the licences of 34 forex bureau operators for regulatory breaches
The Bank of Ghana (BoG) says it will revoke the licences of some 38 forex bureaus operators across the country for various regulatory breaches.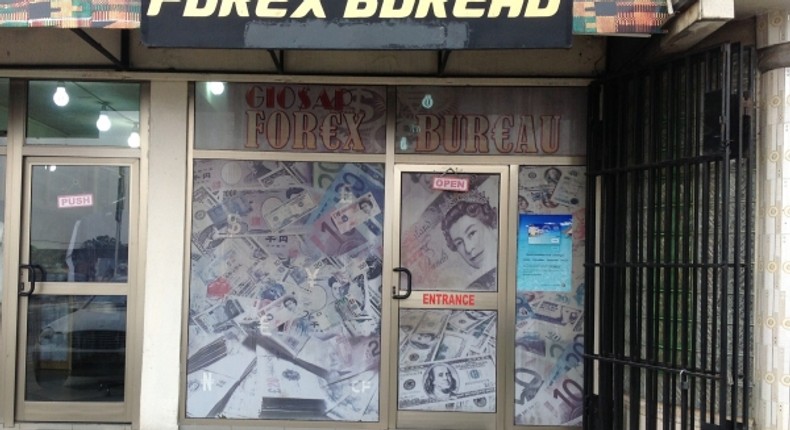 The central bank said this in a notice it sent to the Ghana Association of Forex Bureau.
According to the BoG, it had noted that 34 forex bureau operators in the country do not adhere to the regulations given to them.
"The bank has noted with grave concern the level of regulatory breaches and non-compliance with the directives of the Bank," the statement said.
The breaches, the Head of 'Other Financial Institutions Supervision Department' of BoG, Bernard Ato Otabil who signed the notice indicated included non-submission of monthly prudential reports, non-renewal of the operating licence, non-submission of annual audited accounts, unsatisfied on-site reports as well as those which have not been operating for over two years.
The bank has hence given May 15, 2019, as the deadline for the affected forex bureau operators to immediately take steps to resolve all regulatory requirements.
JOIN OUR PULSE COMMUNITY!
Recommended articles
See the ambitious Sh1.4 trillion ($10 billion) project the president of Kenya is involved in
Akufo-Addo to address nation tonight on Covid-19, IMF deal
Polytechnic student commits suicide after losing his and roommate's fees to betting
Tanzania to grant special status to diaspora inhabitants by the end of 2023
I started in 2007 but the money finished; Agya Koo speaks on viral Kumasi mansion (VIDEO)
E/R: Vehicle plunges into river, killing three
I had to lie about my roots just to secure jobs – Dancegod Lloyd
7 body parts you must clean every day to avoid body odour
Agya Koo's Kumasi mansion sets social media ablaze (VIDEO)