World Bank, Ghana increases startup capital advanced to small scale businesses, here's the new amount
The Government of Ghana in collaboration with the World Bank and National Board for Small Scale Industries (NBSSI) has agreed to increase the startup capital advanced to small scale businesses in the country.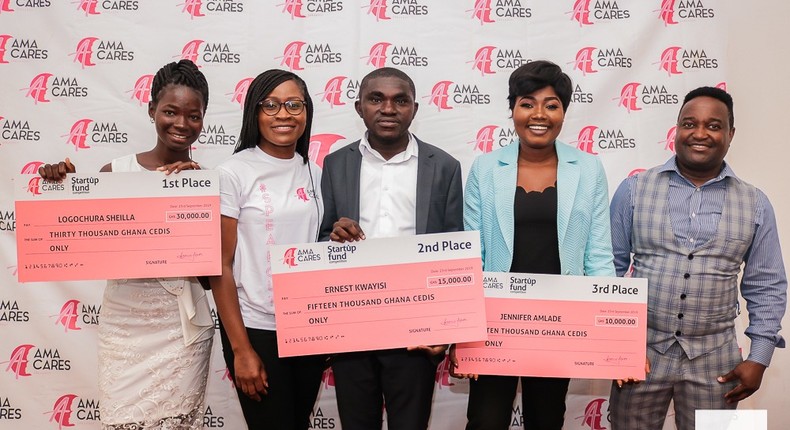 The amount is expected to be raised from the previous GH¢100,000 to a new minimum of $20,000 this year.
The Director of Business Support at the National Entrepreneurship and Innovation Programme (NEIP), Franklin Karikari said this while speaking to Accra based Citi FM.
He believes that the move will strengthen the entrepreneurship ecosystem in Ghana.
"This new policy will go a long way to streamline the entrepreneurship ecosystem space and give the needed support. For the startups, we've been giving them funding ranging from GH¢10,000 to GH¢100,000 and now as part of an acceleration phase together with the NBSSI and the World Bank's funding support, there will be a minimum of about US$20,000 to support the growth of small scale businesses for them to scale up and monitor their growth and performance along with their contribution to the economy in terms of the GDP and job creation."
He further disclosed that entrepreneurs within the age bracket of 18 and 35 who are focused on green and ecological businesses will be granted a three to five-year tax waiver to boost their operations.
"Government together with Ghana Revenue Authority (GRA) has been able to provide tax breaks for startups and small-micro businesses within the age bracket of 18 to 35 and your business should be in the areas of manufacturing, ICT, horticulture, tourism and arts, medicinal planting, agro-processing and other related areas can be able to enjoy the tax break within three to five years."
In 2019, the NEIP made a case for a grant from the World Bank on the need to support entrepreneurs and small-medium enterprises in Ghana with the needed funding to ensure that start-ups get the needed interventions to scale up and to employ more people.
Following that, Ghanaian entrepreneurs are set to receive a major boost as the NEIP and NBSSI work towards accessing a US$200 million grant from the World Bank for entrepreneurs and small-medium enterprises (SME's).
JOIN OUR PULSE COMMUNITY!
Recommended articles
Raphael Dwamena: Ghana striker dies after collapsing during game in Albania
36-year-old painter wins GH¢6 million bet, flies in private jet to Accra to receive it
Top 10 African cities with the highest purchasing power
Top 10 African countries leading in attracting and retaining talents
Captain Smart hasn't resigned - Onua TV denies earlier reports
10 African countries with the lowest GDP projection for 2023 as the year rounds off
Govt to increase salaries of public sector workers by 23% in 2024
List of African cities with the highest quality of life
Top 10 African countries with the most expensive internet in 2023