Guy Fieri's real name isn't Guy Fieri.
He has been inducted into the Barbecue Hall of Fame.
Guy Fieri thought up the idea of doing a kid's cooking show before it was popular.
Guy Fieri is one of Food Network's stand out stars. He has multiple shows on the network and is perhaps best known for his signature bleach blonde locks. But what else is behind the mystique of the " Diners, Drive-Ins, and Dives " host?
Here are 10 fun facts about Guy Fieri that you probably don't know.
His real name hasn't always been Guy Fieri.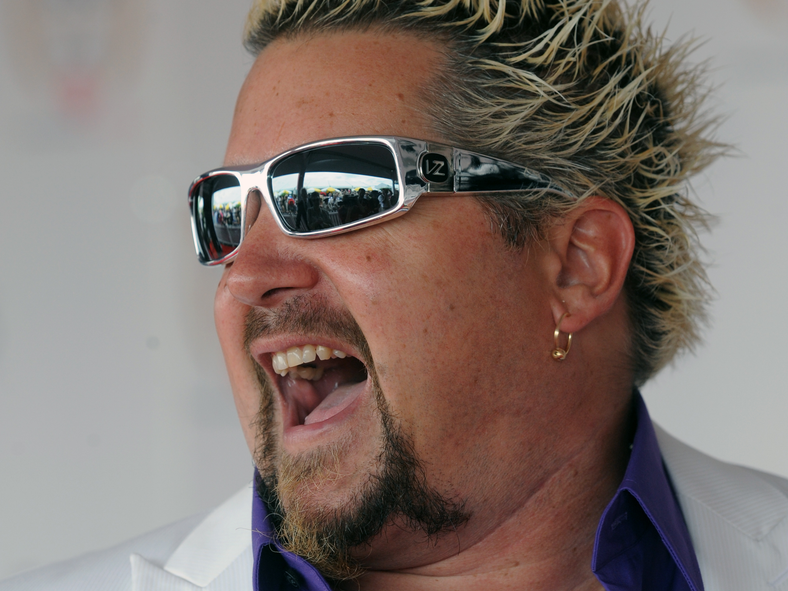 Jeff Gentner /GettyImages
That's right. Guy Fieri was actually born under the legal name Guy Ramsey Ferry , according to biography.com. Don't worry, though. It's not a sham. Fieri is actually his grandfather's given family name.
When his grandfather immigrated to the US from Italy, he changed the spelling to Ferry. As a nod to his grandfather, Guy changed his last name from Ferry to Fieri when he married his wife, Lori, in 1995.
He got his start on Food Network's "Food Network Star" show.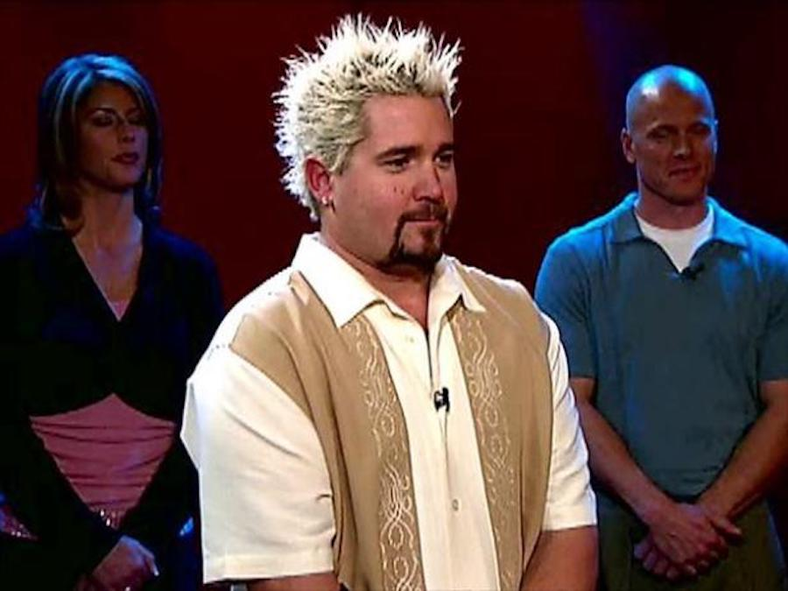 Food Network
Guy Fieri has always been at home in the kitchen, but he worked his way up the celebrity ladder just like any other chef. He appeared on season two of the "Food Network Star" in 2006 and was crowned the winner .
He actually loves vegetables.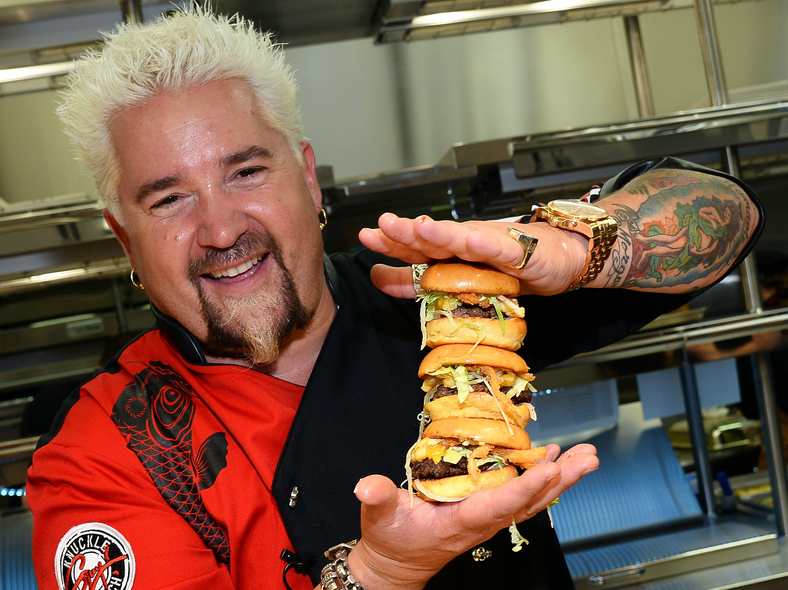 Ethan Miller /GettyImages
Although "Diners, Drive-Ins, and Dives" features a whole lot of meaty meals, Fieri is actually a huge fan of vegetables.
"I love fresh vegetables . Im a huge vegetable junkie. Thats one of the things people dont even know about me. Ill make six different types of vegetables for dinner," he told chef Robert Irvine.
He's known for not liking eggs.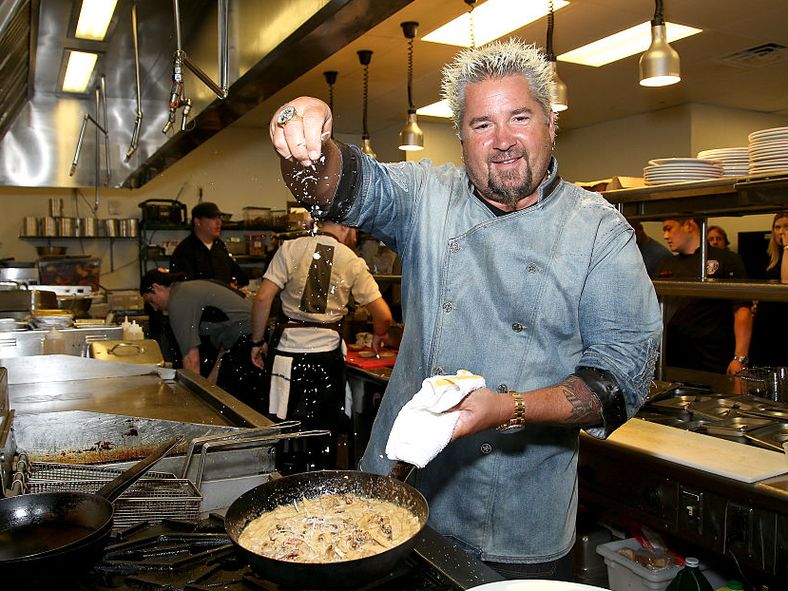 Paul Zimmerman /GettyImages
If you've spent any amount of time watching "Diners, Drive-Ins, and Dives," you probably already know that Guy Fieri is not a fan of eggs.
In a 2017 interview with the Tampa Bay Times , he told a reporter that he eats "eggs every once in a while." He's notorious for not eating eggs, however. So much so that when he visits a restaurant on Triple D, chefs will alter their recipes to avoid cooking eggs for Guy. "Hard-boiled and scrambled that's just not the way I like to party," he told the Times.
He started eating sushi when he was 8-years-old.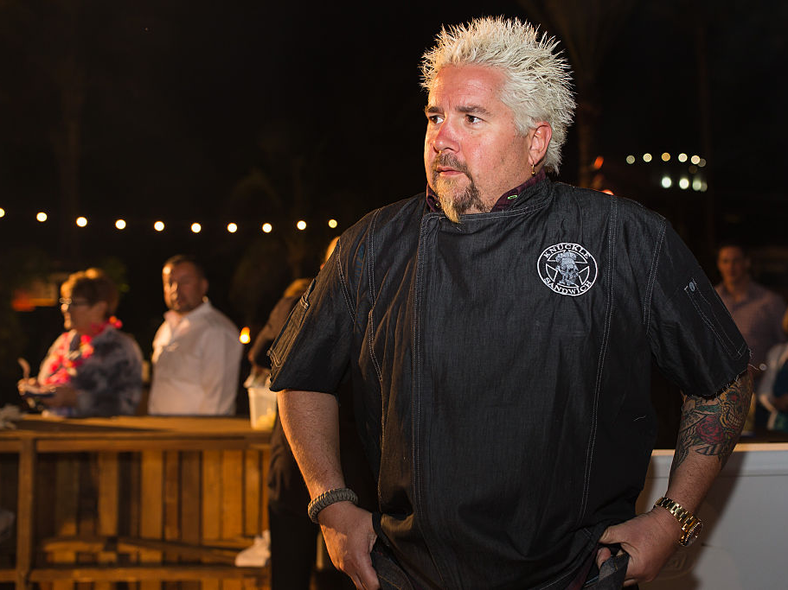 Dylan Rives/GettyImages
It seems like Guy Fieri was destined to have a refined palate. Per an interview with the Tampa Bay Times , he noted that he was eating sushi as a young kid. He attributes his adventurous taste buds to his parents, saying that, "My dad was the one who probably had the most influence on me cooking because he would always challenge me to try different things."
Guy Fieri thought up the idea of doing a kid's cooking show before it was popular.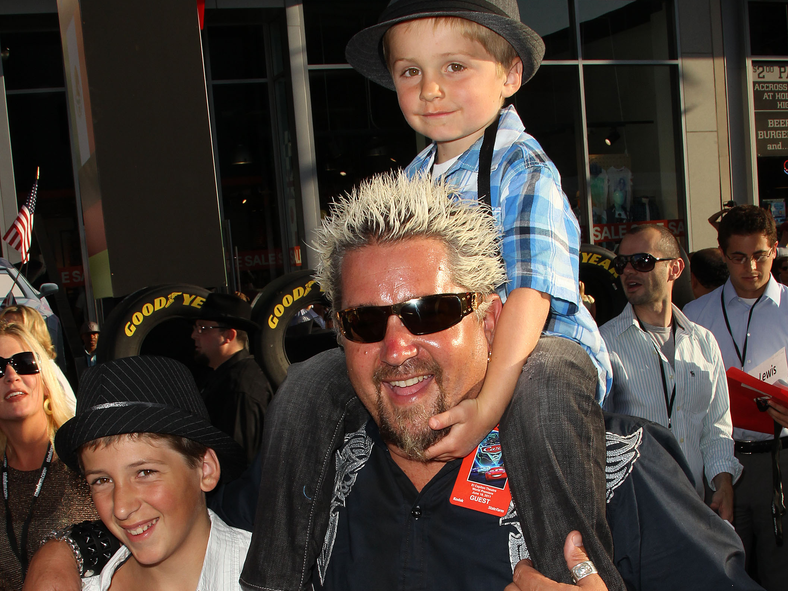 Frederick M. Brown/GettyImages
It turns out, Guy Fieri was a proponent of children's cooking shows before they were a thing.
He told Thrillist, "One of the biggest things is to see kids involved in cooking so much. When I got on [Food Network] 12 years ago, the first thing I said was, 'I want a kid's cooking show,' and they told me, 'Come on now,' I said, 'I am not kidding.' I have kids. I said, 'I'm telling you, kids love to cook.' I run into these people, fans of Triple D, and no one was really embracing that. Now look at major networks are doing it."
He loves cilantro.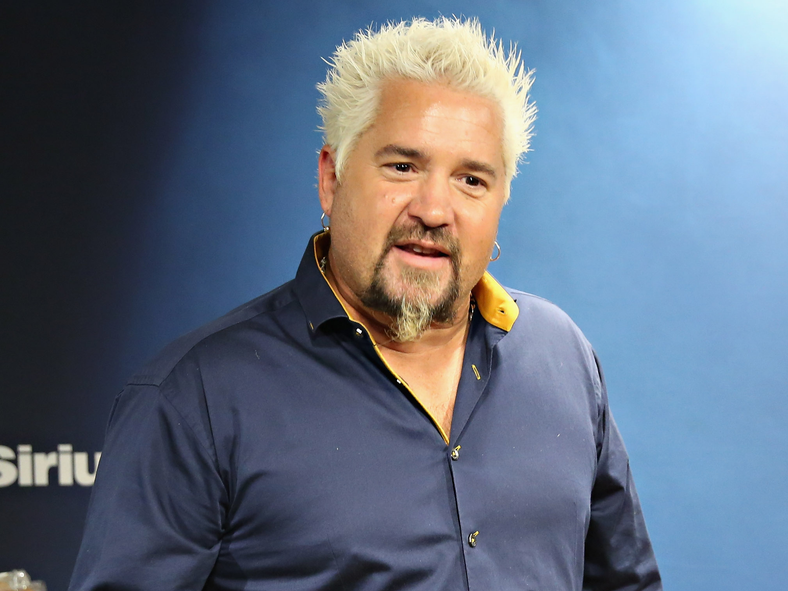 Cindy Ord/GettyImages
Cilantro is one of those herbs that you either love or you hate. In fact, a 2012 study found that some people are predisposed not to like the green plant because it is built into their DNA. According to MSN , Guy Fieri, however, is a fan of cilantro.
He has plenty of recipes using the herb, including these instructions for a bowl of delicious Cilantro-Lime Slaw .
He was inducted into the Barbecue Hall of Fame.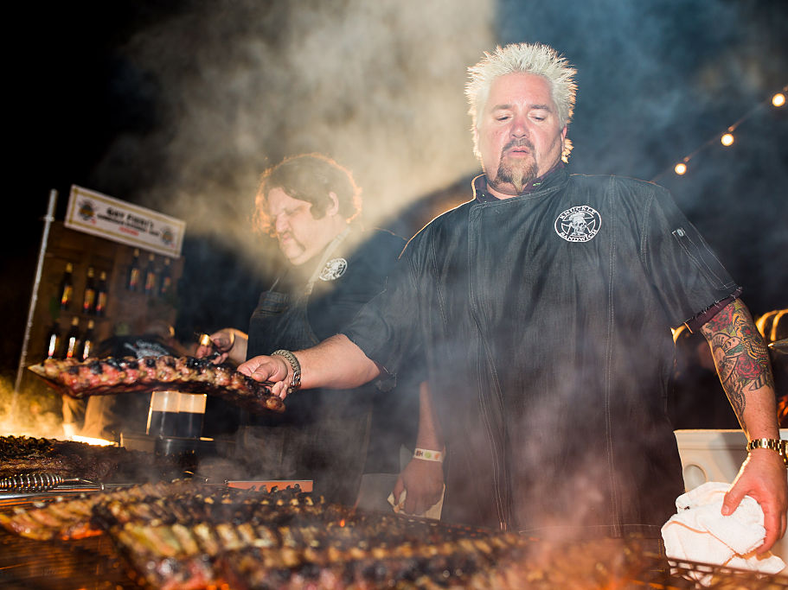 Dylan Rives/GettyImages
In 2012, Guy Fieri has the distinct honor of being inducted into the Barbecue Hall of Fame . He's no stranger to barbecue greatness.
Guy Fieri and a team of pitmaster friends won the American Royal World Series of Barbecue Open Contest and the 2012 Houston Livestock & Rodeo World Championship Bar-B-Que Contest, according to the Barbecue Hall of Fame .
He moved to France as a teen for his culinary education.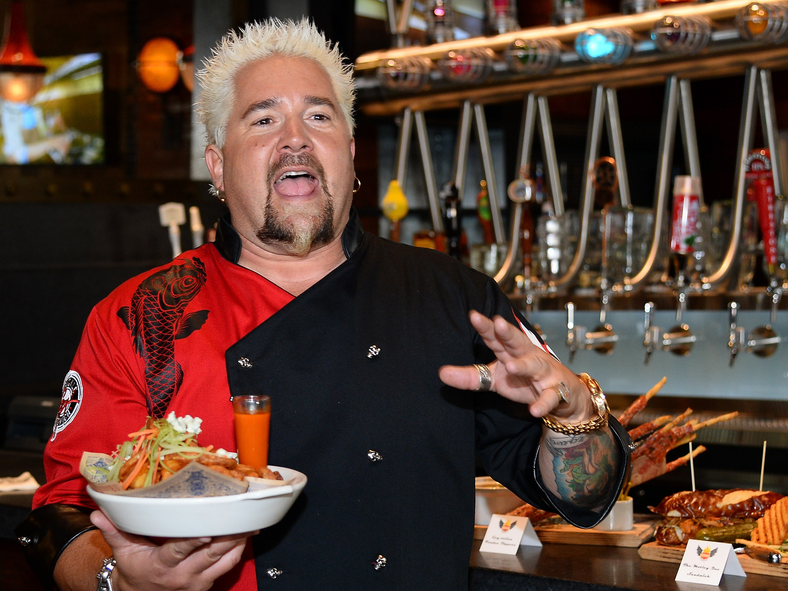 Ethan Miller /GettyImages
By now, you've probably gathered that Guy Fieri is a dedicated chef. At the age of 16, he moved to Chantilly, France to enhance his kitchen skills, according to the Food Network .
He spent six years selling pretzels and washing dishes to save up for his trip to the international food mecca.
His hair is most likely brown.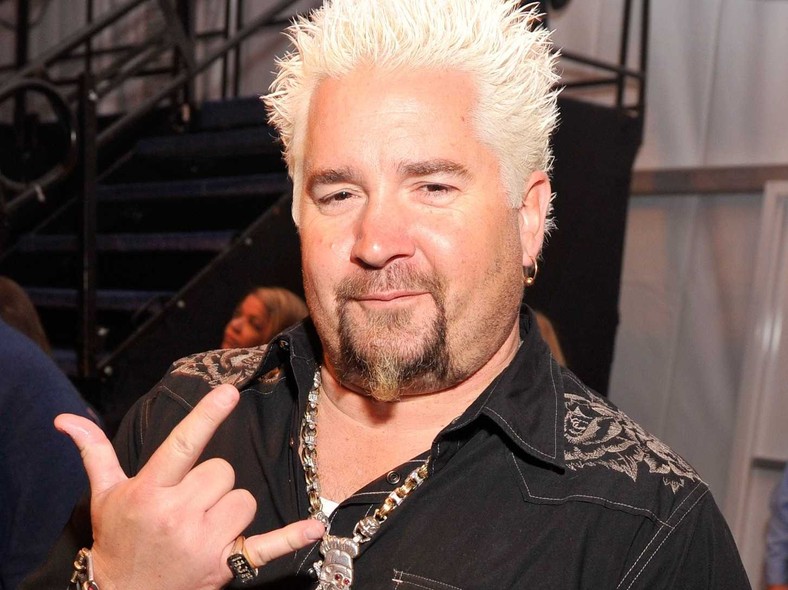 Stephen Lovekin / Getty Images
By now, you've probably caught onto the fact that Guy Fieri's natural hair color isn't vibrant yellow. But do you know what color his hair actually is? From photos , it seems Fieri is actually a brunette once you take a peek underneath his frosted tips.
He's hardly recognizable without his signature bleached blonde hairdo.
Visit INSIDER's homepage for more.