Report says the government of Ghana will overspend its budget for 2020, here's why
The Economist Intelligence Unit (EIU) says the government of Ghana will overspend its budget in 2020.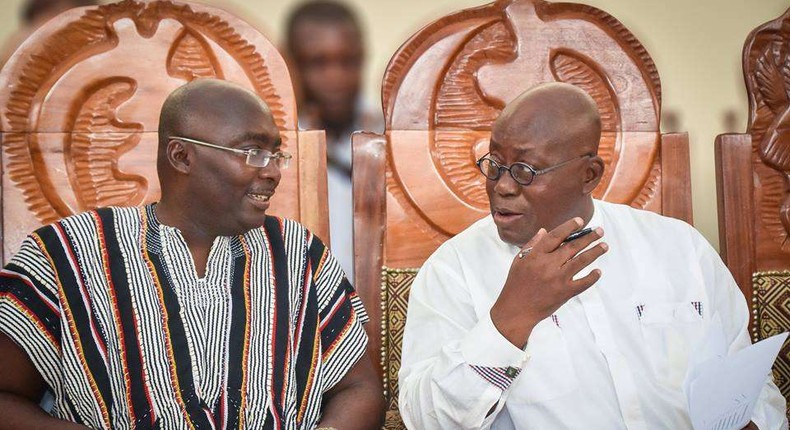 This according to the unit is due to the 2020 general elections that will be held in the country.
Despite the government passing the Fiscal Responsibility Act last year aiming to limit future budget deficits to a maximum of 5% of GDP, the London-based business advisory firm expects the government to record a 5.5 percent budget deficit come next year.
The revelation was made in its July 2019 Country Report.
The report noted that following the completion of the IMF programme in April 2019, and a period of fiscal consolidation, it expects to see some spending laxity.
"Moreover, the authorities will remain reluctant to lower public spending ahead of elections. The public ­sector wage bill—together with high-interest payments and capital expenditure to help to deliver ambitious industrialisation and infrastructure development promises—will drive expenditure increases."
It added that "Overall, we expect the fiscal deficit to widen from 3.4 percent of GDP in 2018 to 5.5 percent of GDP by 2020 as a result of rising expenditure," the EIU said.
Given that the government has struggled to meet its domestic revenue targets, EIU's forecast implies that the government will have to fall on the capital markets and other funding sources to make up for the excess spending.
However, the firm forecasts a quick return to consolidation, leading to a lower deficit in 2023, of 3.3 percent of GDP.
"As a result of this tightening, the public debt stock will edge down from an estimated 53.5 percent of GDP at the end of 2018 to 45.8% of GDP by end-2023, owing to fiscal consolidation combined with robust economic growth," the report said.
JOIN OUR PULSE COMMUNITY!
Recommended articles
4 things couples should do after sex to avoid infection
5 kitchen ingredients that you can use for pink lips
The best time of day to have sex, according to research
Dear men, here are 6 erogenous zones of women you must know
King Promise stuns on MOBO awards red carpet with sneakers that cost over GH8000 (PHOTOS)
Anal itching: Here are its causes and how to treat it
Watch video: Female secondary school student smokes and others play ludo in class
Why is it difficult for men to forgive when women cheat?
'Salmon, eggs and consuming 8,000 calories every day' – The Rock shares his daily diet