World Bank scores Ghana 75% in Women, Business and Law 2020 Index
Ghana has scored 75% in the latest World Bank report on Women, Business and the Law 2020 Index.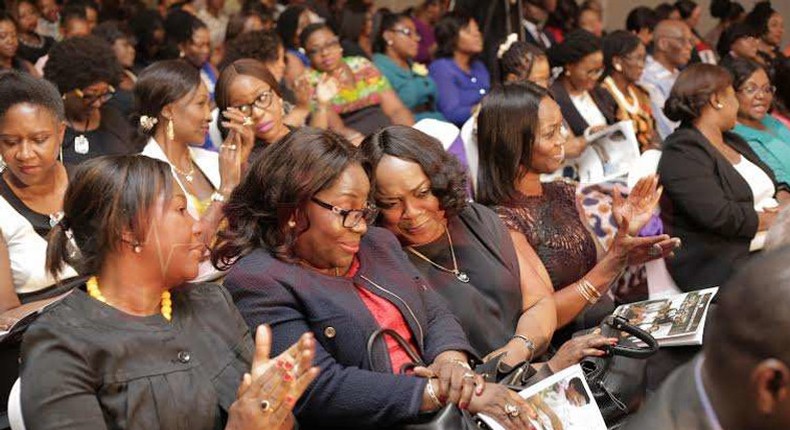 This is 16 places lower in ranking among the sub-Saharan African peers.
Mauritius was the highest-ranked country in sub-Saharan Africa with a score of 91.9% followed by South Africa with a score of 88.1%.
Zimbabwe was 3rd with a score of 86.9%, while Cape Verde (86.3%) and Namibia (86.3%) were joint 4th.
Tanzania (84.4%), Togo (84.4%), Liberia (83.8%), The Ivory Coast (83.1%), Zambia (81.3%), Kenya (80.6%), Malawi (80.6%), Burkina Faso (79.4%), Congo DR (78.8%), Rwanda (78.1%), Mozambique (76.1%), Seychelles (76.3%) and Lesotho (75.6%) placed 6th to 16th.
The eight indicators used include mobility, where Ghana scored 100 points, Nigeria 50 and South Africa 100; workplace, Ghana scored 100 75 points, Nigeria 7 and South Africa 100 and Ghana 100.
For pay indicator, Ghana and Nigeria scored 50 points while South Africa scored 100; and on marriage, the three countries got 100 points.
For entrepreneurship, Ghana and Nigeria scored 75 points and South Africa 100; and pension, Ghana and Nigeria again scored 75 points while South Africa scored a paltry 25.
The report further showed that eleven other economies in sub-Saharan Africa implemented 13 reforms enhancing gender equality, with many placing among the top reformers in the 2020 index.
For example, in 2019 São Tomé and Príncipe adopted a new labour code to meet job market demands and bring laws into compliance with international standards
About the Women, Business and the Law report
The Women, Business and the Law report measures laws and regulations that constrain women's entrepreneurship and employment. This year's data set and report cover 190 economies.
The data set and analysis can be used to support research and policy discussions around how the legal environment influences women's economic activity. Thirty-five data points were scored across eight indicators of four or five binary questions, with each indicator representing a different phase of a woman's career.
The report is based on an analysis of domestic laws and regulations that affect women's economic opportunities.
JOIN OUR PULSE COMMUNITY!
Recommended articles
Aliko Dangote the richest man in Africa just got richer
It would take Nigeria 300 years to build world class infrastructures according to the World Bank
How to make love: 3 surest ways to have intense/multiple orgasms
5 things a woman would do only if she truly loves you
Ghana to send trained nurses to the UK – Agyemang Manu
4 things in a relationship that must be kept a secret
We're going to put our lives on the line against Ghana – Luis Suarez warns
'Better than Messi' – Ghanaians react to Afriyie Barnieh's performance against Switzerland
You can laugh at us but you didn't see a quarter of Qatar – Dumelo mocks Nigerians