Tom-Chris Emewulu, the organiser of the SEW, proudly looks back at the past three days: "We've come a long way through grinding and hustling", he says during the lunch break of day three. "And it has been a blessing seeing it come to the stage where we can do it at a Pan-African level."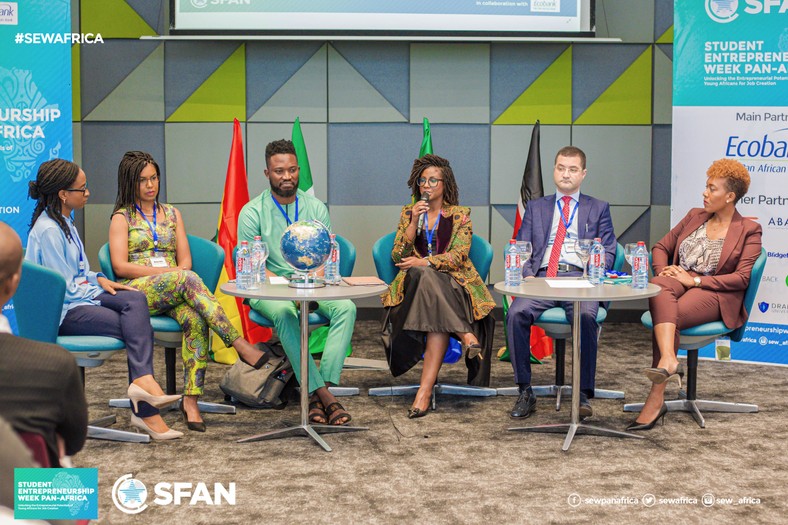 The first two days of the event consist of bootcamps and workshops for the fresh and upcoming entrepreneurs. The topics vary from finding a mentor, to using the law to protect your business. Experts from all different kinds of backgrounds are invited to school these hungry participants. For instance, Wellbeing & Yogi Coach Babs Ofori talks about rewiring your mind for greatness; and Richard Darkey, Marketing and Communications Consultant teaches about business ideation, validation, and market analysis. Kristian Bengtsson, co-founder of Human And Kind came all the way from Switzerland and spoke on building a value-based business.
The last day is a high-level conference with prominent speakers. One of the sessions is called 'Achieving business growth and sustainability through intra-Africa trade & diaspora collaboration'. Ayesha Bedwei, tax partner at PWC, encourages seeking opportunities within the African continent. And when being asked about female entrepreneurship she says: "Be open and honest about the struggle of being a female entrepreneur. In that way, you can help other women with such aspirations.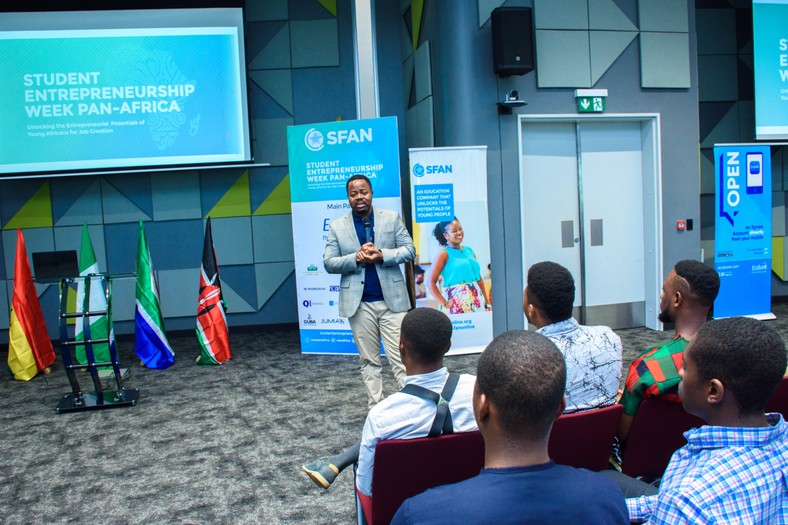 But this is not all. The organisation additionally rewards the most innovative entrepreneurs with the Student Entrepreneur of the Year Award. One of the winners is Floww. Two young and driven Nigerian boys, Ayodele James and Ajibola Kolajo, came up with the idea of 'Uber for buses'. "You can check your rides, book your trip and pay online", says Kolajo. On the question why they think that they've won, they answer: "Everyone deserved to win, but perhaps when the organization looked at Floww, they could see the hunger and passion. Transportation must be revolutionized. We're going to keep on fighting until we get it done."
After the 1-on-1 pitches, where entrepreneurs pitch their ideas to investors, and networking drinks, the Student Entrepreneurship is over. Organiser Emewulu is proud. He says: "You start with an idea and you see everything that you have planned turning out beyond your expectations. It's magical."