<scriptid="mct-script"src="https://app.mycountrytalks.org/embed.js"data-iframe-src="https://app.mycountrytalks.org/talks/9b3c8cc1-8a05-4fa0-bcc2-edef9d8b28d1/join?starting_question=1153"async></script>
A Nigerian company is betting $100m on motor sport becoming popular in the country
Upon completion, the race track will be the first in West Africa.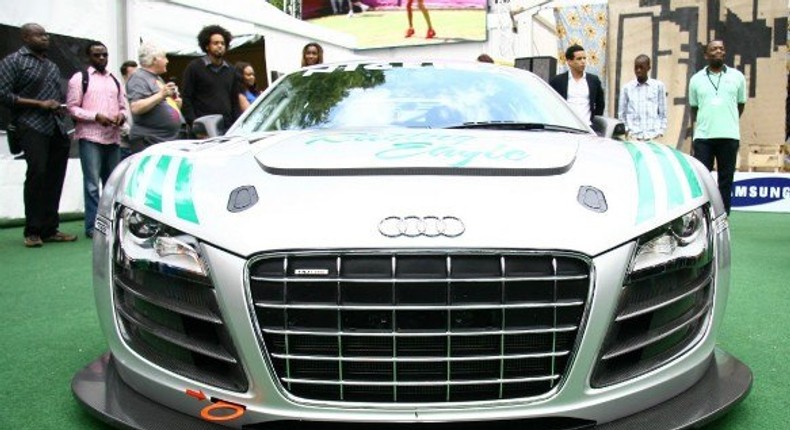 EMC3 Nigeria is about building West Africa's first Motorsport racetrack and Leisure Park in Nigeria.
The proposed $100 million project is part of the Ogun State Motorsport (OSM) initiative developed by EMC3.
According to the project's brief, OSM is planned to be a motorsport and Leisure facility. Also, the project is expected to help the development of motorsport in Nigeria.
Baba Epega, EMC3 Chairman and Founder, said the aim of the project to use sport as a vehicle for job creations and tourism development for Nigeria.
"The 500Ha development is also expected to include other sports and leisure activities zones as well as onsite accommodation to support the development and create a new exciting attraction for the people of Ogun State and Nigeria."
"There is a large scope for Manufacturers and Automotive Companies to get involved as there will be training institutions, showrooms and test centres in the Racetrack complex," Epega said about the project.
South Africa and Namibia are the only countries with functional motorsport racing tracks in Africa. 18 of these racing tracks are in South Africa.
Nigeria joined the motorsport race league with the Eleko Motor Race held on December 17, 2016.
JOIN OUR PULSE COMMUNITY!
Recommended articles
Agya Koo's Kumasi mansion sets social media ablaze (VIDEO)
Akufo-Addo to address nation tonight on Covid-19, IMF deal
I don't think I got married too early; I'm still pursuing my dreams -Dr Louisa
Polytechnic student commits suicide after losing his and roommate's fees to betting
I was stranded – Man, 64, jailed 12 months for sleeping in John Paintsil's house cries (video)
E/R: Vehicle plunges into river, killing three
7 body parts you must clean every day to avoid body odour
Top 10 African cities where it is cheap to get food
Ghanaian who spends GHC700 on lottery weekly reveals how much he's won since 1983 (video)