<scriptid="mct-script"src="https://app.mycountrytalks.org/embed.js"data-iframe-src="https://app.mycountrytalks.org/talks/9b3c8cc1-8a05-4fa0-bcc2-edef9d8b28d1/join?starting_question=1153"async></script>
Agriculture has great potential to move rural communities from poverty to riches according to the European Union
The Ambassador and Head of the European Union Delegation to Ghana, Diana Acconcia has said that Ghana's agriculture and fisheries sectors have the potential of lifting rural communities from poverty to financial stability.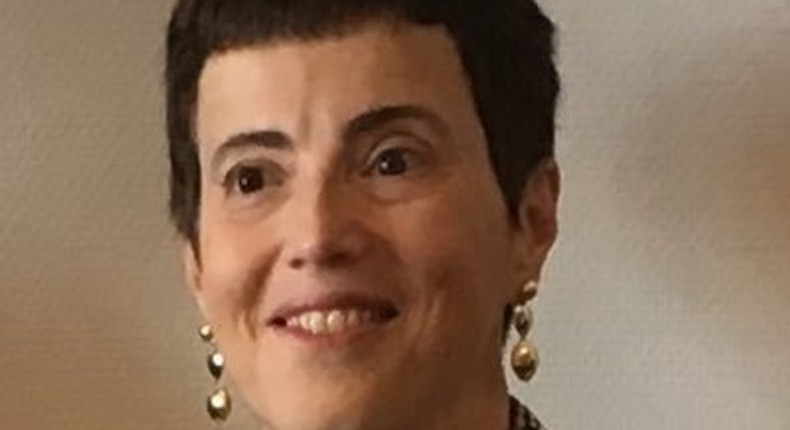 Speaking at a forum, Ms Acconcia said this can be done to protect the environment and prevent climate change.
"Ghana's agriculture and fisheries sector have great opportunities to lift rural communities out of poverty, this can be done in a way that prevents climate change and protects the environment."
She said this is why they are supporting the agriculture sector to create jobs for the youth and sustainable businesses.
She said that the program falls under two main objectives of the EU's cooperation with Ghana.
"This programme falls into two main objectives of the EU cooperation with Ghana. Job creation especially for young people and a transition to a greener development module. This project will promote sustainable businesses, circular economy and improve the quality of life of the communities and we hope it will also contribute to the identification."
Speaking at the same forum, a Deputy Minister of Finance Charles Adu Boahen said about 7.2 million Euros have been earmarked for poverty alleviation in some rural areas.
He added that he is hopeful this money will go a long way to improve the lives of the beneficiaries by 2024.
The amount provided under the supervision of the European Union is aimed at helping Ghanaian farmers in rural communities.
"This particular programme is targetting rural communities in the Volta, Savannah, Northern as well as the costal. With this programme, four CSOs are been supported with a total amount of 7.2 million euros to implement the programme through direct management with the EU. The target result areas are development of technology, economic activities and sector policies coherent to principles of sustainable agriculture and decent work and these are fostered in 20 district assemblies of the savannah ecosystem of Ghan, the access to quality delivering relating to social protection, employment as well as decent work opportunities in the field of sustainable agriculture and green economy."
JOIN OUR PULSE COMMUNITY!
Recommended articles
See the ambitious Sh1.4 trillion ($10 billion) project the president of Kenya is involved in
Akufo-Addo to address nation tonight on Covid-19, IMF deal
Polytechnic student commits suicide after losing his and roommate's fees to betting
Tanzania to grant special status to diaspora inhabitants by the end of 2023
I started in 2007 but the money finished; Agya Koo speaks on viral Kumasi mansion (VIDEO)
E/R: Vehicle plunges into river, killing three
I had to lie about my roots just to secure jobs – Dancegod Lloyd
7 body parts you must clean every day to avoid body odour
Agya Koo's Kumasi mansion sets social media ablaze (VIDEO)