Ghana adopts 'pool testing' to increase virus detection
Ghana has adopted "pool testing" of samples to make the most out of the coronavirus test kits that are in short supply worldwide.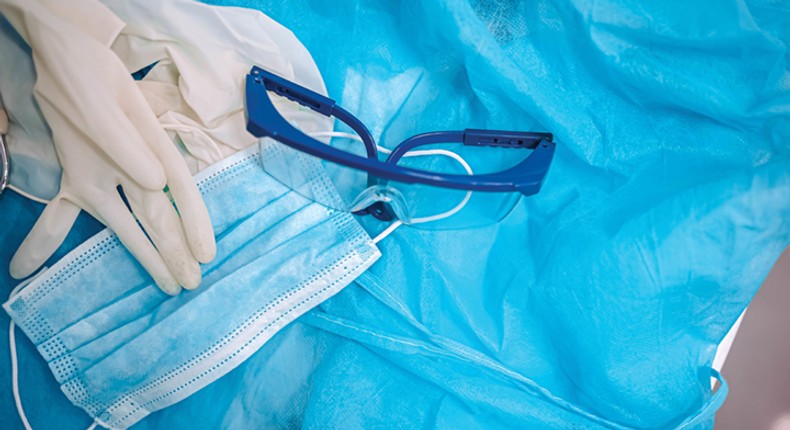 The pool testing involves the use of a single test on 10 samples combined.
If a positive result is recorded, then the whole batch is tested individually to identify the infected sample.
Scientists have said that the method saves time in the fight against Covid-19. Through this method, Ghana has tested more than 100,000 samples so far.
However, this method is only efficient while Ghana's infection rates remain low and the accuracy of the method has been disputed in some quarters.
A research fellow at New York University's School of Public Health, Nana Kofi Quakyi, told the BBC if most of the pooled samples test positive it means that a huge number of tests have to be rerun "and you lose the benefit of the efficiency of doing them concurrently."
Ghana is not the only country that is using this method. Germany and India have adopted a similar method in testing for the virus.
This allows them to increase their screening capacity and improve detection in communities.
Meanwhile, Ghana's medical drones have been deployed to deliver Covid-19 samples directly to laboratories - the first country to do so in the world.
Ghana has so far recorded 2,719 cases of coronavirus with 18 deaths and 294 recoveries.
JOIN OUR PULSE COMMUNITY!
Recommended articles
Top 5 largest economies in East Africa ranked
NPP Parliamentary Primaries: Results so far
36-year-old painter wins GH¢6 million bet, flies in private jet to Accra to receive it
Top 10 African cities with the highest purchasing power
Top 10 African countries leading in attracting and retaining talents
GES to revise first-year reopening date for SHS
Captain Smart hasn't resigned - Onua TV denies earlier reports
10 African countries with the lowest GDP projection for 2023 as the year rounds off
Thieves forced to drink crates of alcohol they stole from a store [video]