When are we going to stop borrowing for Free SHS? - Seth Terkper queries
A former Minister of Finance, Seth Terkper has questioned the continuous borrowing to fund government's flagship "Free SHS" policy.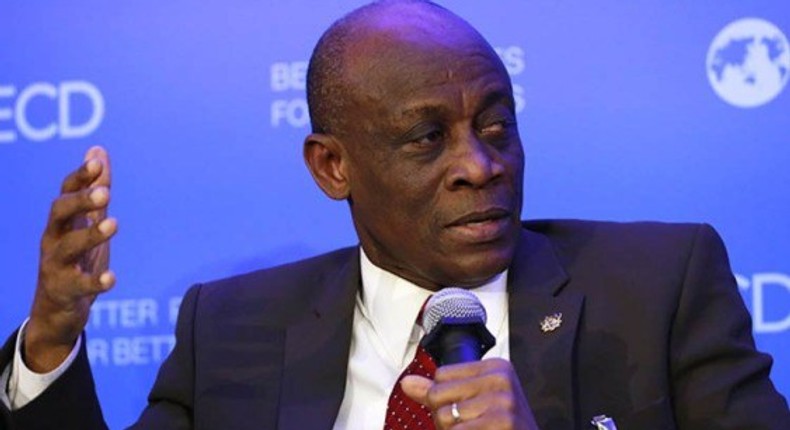 He said the New Patriotic Party (NPP) administration has to provide a clear path for the financing of the policy.
Seth Terkper said he expects the Finance Minister, Ken Ofori-Atta, to address this concerns in his mid-year budget review today.
The Finance Minister under John Mahama's administration said on Citi TV's Point of View, a current affairs show, that it is important to know if the current administration will continue financing its flagship education policy through borrowing.
"What I expect [on Thursday] is the fact that we are using 2.2 billion Ghana cedis of the Sovereign Bond to finance free SHS; so are we going to continue borrowing to finance free SHS?" he asked.
The Mid-Year Budget Review to be presented by Finance Minister Ken Ofori-Atta on Thursday is highly anticipated as it will be the first since the coronavirus pandemic decimated key aspects of Ghana's economy and threw targets overboard.
The budget review presentation is in accordance with Section 28 of the Public Financial Management Act, 2016 (Act 921) and is expected to touch on key economic indicators such as growth rates, primary balance, budget deficits, revenue and expenditure targets among others.
He is also expected to provide to Parliament a clear-cut plan on how the government intends to pay back GH¢10 billion it borrowed from the Central Bank to finance coronavirus induced budget deficit as well as the $1 billion IMF Rapid Credit Facility (RCF) loan and $219 million drawdowns from the Stabilization Fund and to help deal with the adverse impacts of the Covid-19 pandemic.
Get our Top Stories delivered to your inbox
Recommended articles
Bitget registers in Seychelles and plans to grow its global workforce by 50%
5 female tech founders who have been making strides in the tech community
AirtelTigo introduces first eSIM service in Ghana
Tanzania and South Korea set to collaborate on startup ventures in both countries
Top five richest people in Kenya in 2022
Four reasons why you should shop at Accra Mall this Black Friday
The European Union is getting increasingly nervous over Algeria's alleged financial support of Russia
'We're disappointed' – Kumasi business owners react to 2023 budget, ask MPs to reject it
5 interesting allocations in Ghana's 2023 National budget presentation