Fuel prices go up predicted by COPEC
In line with the predictions made by the Chamber of Petroleum Consumers (COPEC), fuel prices have gone up and some Oil Marketing Companies (OMCs) have increased their prices at the pump Sunday, January 16.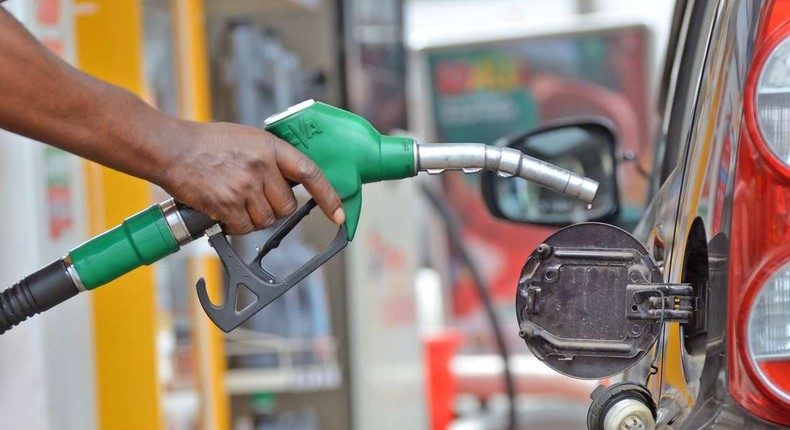 COPEC predicted that Ghanaians should expect prices of petrol and diesel to surge by 3.7% and 2.5% respectively.
COPEC said ex-pump prices of petrol and diesel were expected to increase by 24 pesewas and 17 pesewas respectively.
"The average surge for both products in nominal terms is 20 pesewas representing 3.1%. Some Oil Marketing Companies (OMCs) could increase their prices less than the 20 pesewas increase due to competition," a statement issued by COPEC on Monday January 3 indicated.
According to checks this morning, Total Oil has increased the price of diesel from GHC6.85 to GHC7.05.
The price of petrol also went from GHC6.80 to GHC6.99 per litre.
This means that percentage-wise, a litre of diesel at Total's service stations in the country has gone up by 2.91% per litre and 2.79% for petrol per litre.
Meanwhile, the National Petroleum Authority (NPA) announced that it has extended the removal of the Price Stabilisation and Recovery Levies (PSRL) on petrol, diesel, and LPG for another one month.
According to a statement signed by the Chief Executive of NPA, Mustapha Abdul-Hamid, the President Akufo-Addo has directed that the PSRL on petroleum products be removed for the month of january 2022.
JOIN OUR PULSE COMMUNITY!
Recommended articles
Women-owned businesses in Africa are faring better than expected with relatively high levels of resilience, according to a report
Ghana recorded $4.5bn remittances in 2021 – World Bank report
Here are the top 10 African countries that smoke the most cannabis
These 6 countries have the highest unemployment rates in Africa
Ethiopia is in the process of establishing its own stock exchange
NPRA retrieves GH¢11m from 14 defaulting employers
Rwanda doles out $150 million stimulus package to businesses, with aim of fast-tracking economic recovery post-pandemic
Top 10 happiest countries in Africa in 2022
Adjenim Boateng Adjei: Former PPA CEO and brother-in-law charged by SP