Ghana's economic challenges is not due to my mismanagement; COVID-19 caused it – Akufo-Addo
President Nana Addo Dankwa Akufo-Addo has scoffed off suggestions that his government is to blame for Ghana's recent economic turmoil.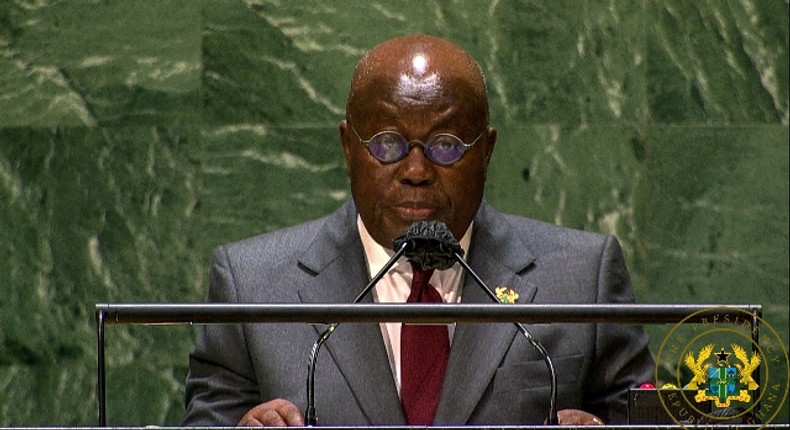 According to the President, such claims are only from propagandists seeking to capitalize politically.
Speaking at the University of Ghana on Tuesday, January 25, President Akufo-Addo dismissed such claims from people described as 'political detractors' indicating that such comments make them stay relevant.
"There are some who claim that the difficulties currently confronted by the nation has nothing to do with the effects of the pandemic of Covid-19. They say they are purely Ghanaian phenomenon which is due to economic mismanagement."
"I'm not disturbed by this contestation because the facts of the situation do not bear it out. But I do recognise the political necessity for them to sustain these falsehoods," President Akufo-Addo said.
President Akufo-Addo also said COVID-19 has derailed the economic progress being made not only in Ghana but also in countries big or small in the world. It's not to look for an excuse but to state the obvious reality. It is unfortunate but it is true.
"In Ghana, the pandemic has impacted on every sector of the economy, the agriculture sector being the least, thanks to the success of Planting for Food and Jobs," President Akufo-Addo stressed.
JOIN OUR PULSE COMMUNITY!
Recommended articles
Here are the top 10 best African countries to invest in this year
20 most corrupt countries in Africa, according to Transparency International's latest corruption index report
Ghana has struck lithium in commercial quantities – MIIF
Bakers in Burkina Faso protest against skyrocketing wheat prices and inability to increase bread prices in response
MTN, Dangote Industries Limited, and DSTV rank among the most admired African brands in 2022
People in Rwanda, Ghana, Malawi and 42 more countries to benefit as Pfizer says it will no longer sell its patented drugs to low-income earners
EXCLUSIVE: Adetayo Bamiduro, CEO of Metro Africa Xpress, discusses the mission to bring the future of mobility to Africa now
Africa Union Chairman Macky Sall says he'll visit Russia and Ukraine to lobby for an end to blockade on essential grain exports to Africa
Put Africa first before partnering with the world; President Kagame tells African leaders