Ghana's economy on the verge of collapse – Prof. Bokpin
Ghana's economy is on the verge of collapse, an economist with the University of Ghana Business School (UGBS), Prof. Godfred Alufar Bokpin has said.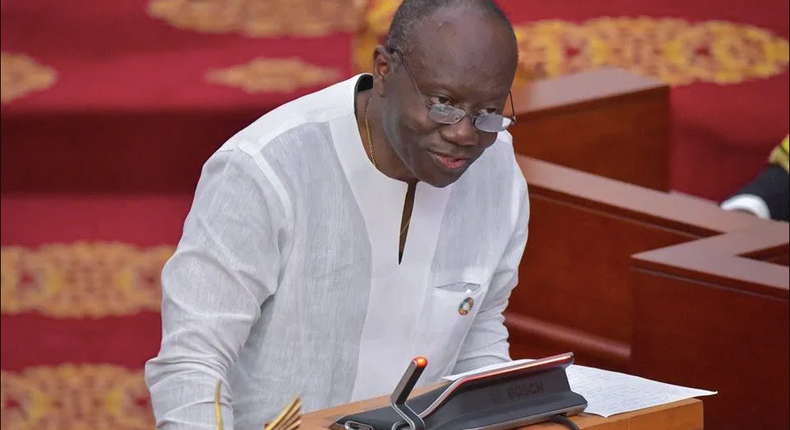 According to him, the debt stock of Ghana's excessive borrowing will collapse the economy.
He said the current debt situation could get worse by the end of September 2022 if pragmatic measures are not taken to address the country's fiscal debt.
"When you see the proportion of the debt payment, relative to the size of the revenue envelope and you look at your rising debt and you look at the rate of economic growth and the drivers of that growth, you can reasonably predict that it's just a matter of time that the economy will just collapse. We're probably going to run into a little bit more difficulties towards the end of September," he said on Accra-based Joy FM.
However, Honorary Vice President of IMANI-Africa, Bright Simons on his part said the economy of Ghana is not considered sufficiently creditworthy.
Bright Simons stated that it has become critical for more public sector borrowing in order to survive as a country.
H said "The economy is not considered sufficiently creditworthy. This is not something that is a COVID phenomenon, this is something we've been dealing with for quite a while. All the way from February 2020, we were already paying up to one and a half percent more than our African compatriots, and today we are still paying more than a percent more than African compatriots; so, for the average African borrower, our creditworthiness has been lower.
"We've seen in the last couple of months seriously worsening perceptions from investors around the world about Ghana's creditworthiness. We've also seen that long before this crisis, investors, generally, have been charging Ghana more to lend to Ghana."
JOIN OUR PULSE COMMUNITY!
Recommended articles
Top 5 largest economies in East Africa ranked
Ghana allocates GHS 100 million to propel youth-led start-ups and MSMEs
MoMo agents to limit withdrawals to GH¢1,000 per transaction for fair compensation
Deus.com.gh: Revolutionizing E-commerce in Ghana with speed and quality
AAC's Agri-Innovation: Turning rice fields gold for Ghana's smallholder heroes
MTN Ghana price increment takes effect today
Mohammed Amin CEO of Deus.com.gh clinches top honour as Best E-Commerce platform at 6th Ghana Industry CEO Awards
Brands AI and ROI Guide: 2024 Hootsuite social trend report
Top 10 African cities with the highest purchasing power