Cedi picks up against dollar; $1 equals ¢13.01 according to BoG
The interbank forex rates from the Bank of Ghana indicate that the Ghana Cedi is trading against the US dollar at a buying price of 13.0021 and a selling price of 13.0151 as of November 1, 2022.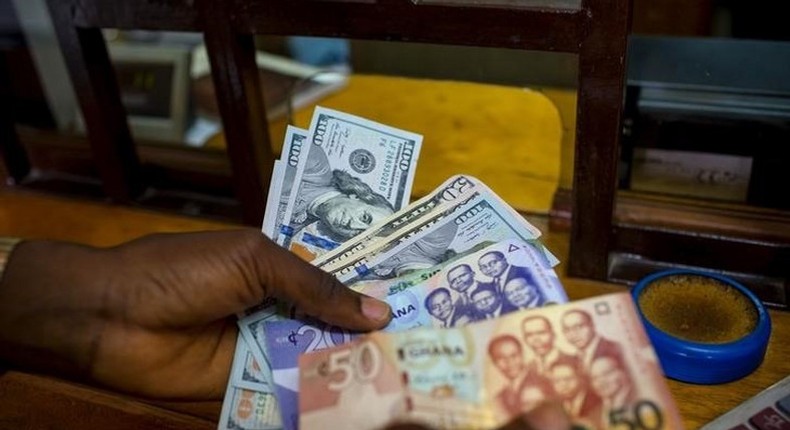 This is compared to Monday, October 31, 2022, rate of 13.0026 for buying and 13.0156 for selling.
Meanwhile, checks with some forex bureaux in Accra also so the cedi has strengthened by about 20 pesewas against the US dollar, selling at ¢13.40 in the retail or forex market.
A Joy Business report also indicated that this is the 4th consecutive day in which the local currency has improved in value against the American currency.
The cedi sold for ¢13.60 to the dollar this morning.
The cedi also strengthened against the pound and the euro.
It is going for ¢14.46 against the pound and ¢12.80 against the euro.
The recent strong value of the local currency may be due to the boost in the supply of dollars, coming from the first tranche of the cocoa syndicated loan ($790 million) and the likelihood of an International Monetary Fund deal before the end of December 2022.
In a related development, the central bank on October 27, revoked the licences of two forex bureaux in Accra.
The BoG revoked the licences of Trade House Forex Bureau Ltd located at Marina Mall and the Airport City Forex Bureau inside the Atlantic Tower building, for breaching the country's Foreign Exchange laws and failing to issue receipts.
This was detected when the central bank embarked on a mystery shopping exercise.
Both Forex bureaux are operated by the same owners.
Recommended articles
Idris Elba adds Ghana to the list of African countries he wants to partner with
Ghana begins to locally manufacture bullion vans to combat robbery
Egypt and Nigeria have decided on some trade agreements
5 fascinating museums to visit in Africa: A guide to the continent's rich cultural heritage
GRA pull out $672m back-tax demand from MTN Group
The European Union (EU) has disbursed $1.4 million to Tanzania for cleaner cooking
Top 5 African cities food lovers must visit in 2023
More good news for Kenya as its private sector buffs up activities 3 months in a row
Commissioning ceremony of first locally assembled Suzuki Swift in Ghana