Egg prices to go up by 30% due to high cost of poultry feed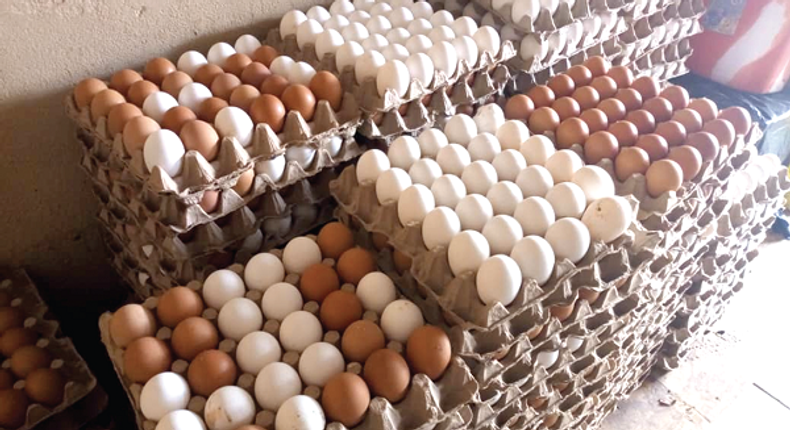 This was announced by the Ghana National Association of Poultry Farmers.
According to the association, once Muslims finish marking the Ramadan month, consumers of eggs will be hit by higher prices for the commodity.
The association said that there will be a 30 per cent increase in the prices of eggs of the small sizes and a 28 per cent increase for the unsorted ones.
Adomonline.com reports the leadership of the Association as saying that the small sizes will go up from ¢23 to ¢30 per crate, while the unsorted will increase from ¢25 to ¢32 per crate.
The price increase will result in a single unit of an egg at retail that now sells at ¢1.50 also going up.
The news website reports the National Chairman of the association, Victor Oppong Adjei, as saying that the impending price adjustment was meant to save the dying poultry industry.
"…new upward adjustment of egg prices effective immediately after the Ramadan, this has resulted from the high cost of feed that is now disturbing the operations of the poultry farmers," he announced.
He explained: "Poultry industry is all about the feed – maize, soya and wheat brand – if any one of these is not available, there will be no feed, and there will be no poultry. So, therefore, we are pleading with the public to accept these new prices of eggs,"
The association lamented how maize prices have gone from 65 cedis for 50 kilos to now ¢180, soya beans, which were once sold for 150 per kilo, are now 305 cedis per kilo, and wheat brand, which was sold for ¢20, is now ¢53.
JOIN OUR PULSE COMMUNITY!
Recommended articles
20 African countries with the most expensive average prices of mobile data
Understanding crypto's fear and greed index
Top 10 most valuable companies in Sub Saharan Africa, May 2022
How EU-Africa partnership is unlocking sustainable trade in Africa [Op-Ed]
10 poorest African countries as of H1 2022, based on GDP per capita
3 major aspects of setting up an online business in Ghana
Top 10 African countries with the most expensive gas prices in 2022
MultiChoice wins historic copyright suit against major telcos, including Safaricom
Bawumia launches first tier 4 data center in Ghana