Here is the number of people who visited Ghana's premier shopping mall in 2016
The Accra Mall accommodates 65 line-shops of which 30% are operated by Ghanaian retailers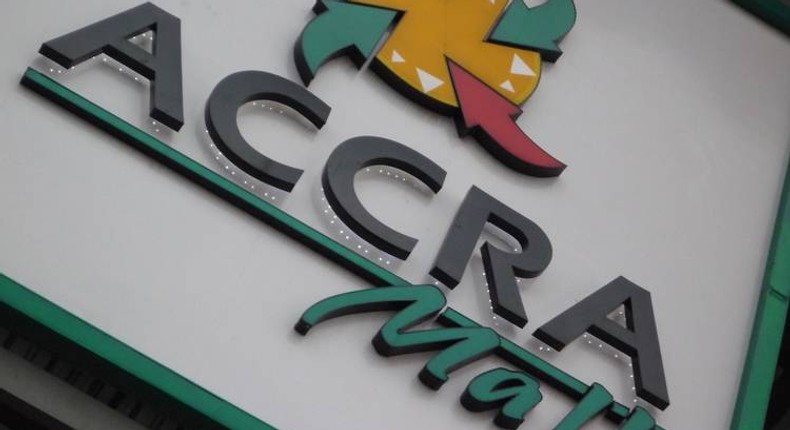 A total of over 7 million shoppers poured through the doors of Accra Mall  last year.
When it comes to where Ghanaians like to shop, one thing is immediately clear: They're after value. The typical Ghanaian shopper is not just about the value but the price.
Denise Asare, Marketing Manager at Accra Mall Limited disclosed to Business Insider Sub Saharan Africa that the mall saw a patronage of over 7 million last year,with 500,000 passing through monthly.
It records an average of about 126,000 people weekly.
"Shopping centers and malls, especially large enclosed malls, are increasingly attempting to become something more than just a place for the distribution of goods. Ghanaians are not so much used to it so Accra Mall is trying to increase its popularity".
Malls have gotten much more creative in Ghana. They have taken what used to be traditional retail space and turned it into gymnastics studios, playhouses, you name it. All of these things generate revenues.
The Accra Mall was commissioned on July 4, 2008. It is one of the most modern shopping malls in West Africa and the first large-scale shopping centre in Ghana. It is owned by Atterbury Property Development, Sanlam and the Morladza family.
The mall is an enclosed, fully air-conditioned shopping centre. It has 20,000 square metres of retail space with parking for over 900 cars. The Accra Mall accommodates 65 line-shops of which 30% are operated by Ghanaian retailers.
JOIN OUR PULSE COMMUNITY!
Recommended articles
Top 10 African countries with the most transparent GDP data
Top 10 African cities with the highest population growth from 2022 to 2023
Treason felony suspect, Dr. Mac Palm dies
Nigeria is planning to unlock revenue from the sale of tickets on international airlines and launch Nigeria Air by May
African countries with the cheapest household electricity prices
Top 10 most ethnically diverse countries in Africa
Uganda expects its debt load to reduce and its economic growth to increase by 7%
South African rapper, Costa Titch slumps, dies on stage
Tracey Boakye shows off newborn baby boy as she reveals his name (WATCH)