Roadshow hits London on September 22
Governor of the Bank of Ghana, Kofi Wampah, confirmed the September 22 date at a press conference Monday.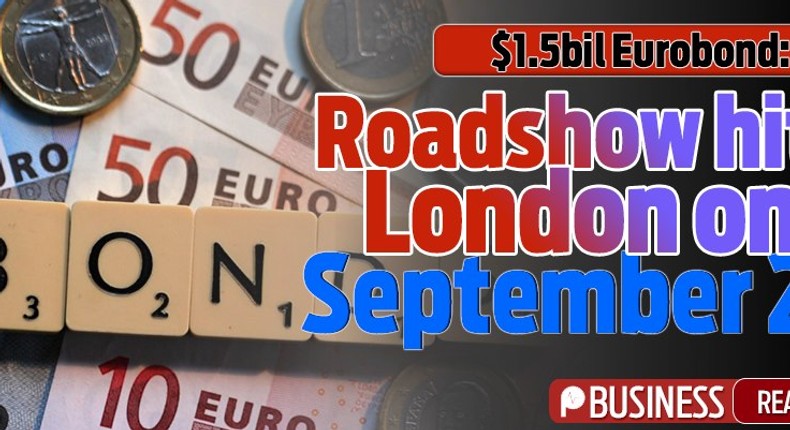 Government is now set to begin engaging investors outside the country from September 22 on the Eurobond sale.
This is the new date released by government after an initial postponement.
Governor of the Bank of Ghana, Dr. Kofi Wampah, confirmed the September 22 date at a press conference Monday.
On the 22nd, the roadshow will be in the English City of London to attract major investment from the city's affluent.
The minister of finance is also expected to meet with government analysts before kick starting the process for securing commitments from investors.
The Eurobond roadshow is expected to be led by Finance Minister, Seth Terkper, with support from the central bank Governor and some senior officials from the finance ministry and the Bank of Ghana.
London, Germany and the United States will be the target locations for the roadshow.
The exercise is expected to end with government securing commitment from some of the investors to give out some $1.5 billion.
This will help government finance projects outlined in the budget and pay investors who want to exit from the previous Eurobonds.
For some analysts recent satisfactory verdict by the IMF on Ghana's performance under the Fund programme could not have come at the better.
They say the good report would convince investors about government's commitment to stabilize the economy.
Also a World Bank guarantee for the Eurobond would ensure that government secures a favourable rate for the bond sale.
However, concerns about cost of borrowing linger among the analysts. Pulse Business has also been looking previous Eurobond issues and how they were spent.
Some respected financial have raised alarms about what they described as discrepancies between what government told investors the monies were to be spent on, and how the monies were actually spent. More details coming soon.
JOIN OUR PULSE COMMUNITY!
Recommended articles
Man from Benin balances 735 eggs on his head to enter Guinness World Records (video)
'God told me he created my transgender son in his image' - mother of Angel Maxine (WATCH)
"I'm very sorry mum & dad" – Ghanaian lady caught on camera 'serving' blowjob in nightclub
How to orgasm together, here are 5 tips for couples
Vaginal massage: Here's your ultimate guide and why it's good for your sex life
Man gets weak & vomits after tasting friend's drink & food he denied poisoning (video)
California bans condom removal during sex, here's why
'He promised me a house and failed to deliver' – Spiritualist claims he caused Essien's 'downfall'
'Take me back to psychiatric hospital' - Funny Face cries in new video over broken heart