Chris Attoh speaks about his alleged involvement in the murder of his 2nd wife
The actor says he has never been labelled as a prime suspect in Bettie's murder.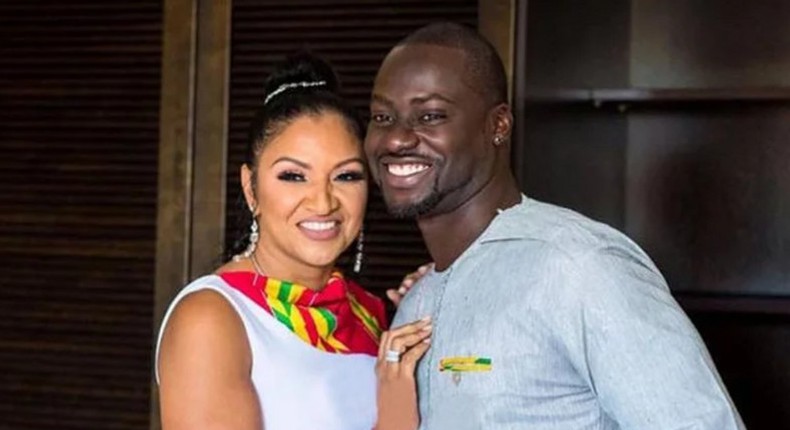 Ghanaian actor Chris Attoh has finally broken his silence over the tragic death of his second wife, Bettie Jennifer.
In a recent interview with Ghanaian media personality, Zion Felix, the actor revealed that he was never considered a prime suspect in Jennifer's death.
"The tweet was about being truthful in relationships. And I am a firm believer in this. Whatever you choose to call it, it's a coincidence. But I'll take this opportunity to state unequivocally that I was never a suspect in Bettie's death. Never will I be,'' he said.
"Bettie was one of my favourite people. And, while it's natural for law authorities to speak with loved ones and close relatives in such circumstances, you should avoid being labelled as a suspect. If I did anything, I'm not going to be here. Let me state unequivocally that I have never been a suspect in that case."
The actor also revealed the reason he has remained quiet about the murder of his wife.
"To tell you the truth, I'm a very private person. And if I didn't do what I did, I'd be the most silent person in the room. Because I enjoy observing people and have nothing to prove to them. Who am I supposed to answer to, after all? And I've learned from my prior sins of oversharing that those who love me are affected," he said.
Chinecherem Eze and Chris Attoh Pulse Ghana
The actor tied the knot with the late American, Jennifer in 2018.
The movie star reportedly had a secret court wedding in California in April while the traditional rites took place on May 1, 2021.
Chris Attoh, ex-wife Damilola and their son Pulse Ghana
He was previously married to Nigerian movie star Damilola Adegbite and they have a child together.
Get our Top Stories delivered to your inbox
Recommended articles
People mistake me for Nigerian but I enjoy the attention - Camidoh
He has been a great inspiration to me- Akwaboah gives Sarkodie his flowers
They fought honourably – Anne-Sophie Avé on Ghana and Portugal's match
Waka Waka to Ghana Black Stars - Here are iconic songs to enjoy during the World Cup on Audiomack
Homemade bleaching creams and their negative side effect
'Odo Kakra sika Kakra' singer says he didn't make money from music because of love
'It's sad and shameful to take off Kudus at a crucial time' - Nana Aba schools Otto Addo
'Shame on you, that penalty was cheap' - Habiba Sinare calls out Ronaldo and FIFA
Tony Amani's new single 'Melody' with Sarah Tobi is a beauty to behold