Every rape victim enjoys it - Counsellor Lutterodt (WATCH)
Controversial Ghanaian counsellor George Lutterodt has made a shocking claim about rape victims.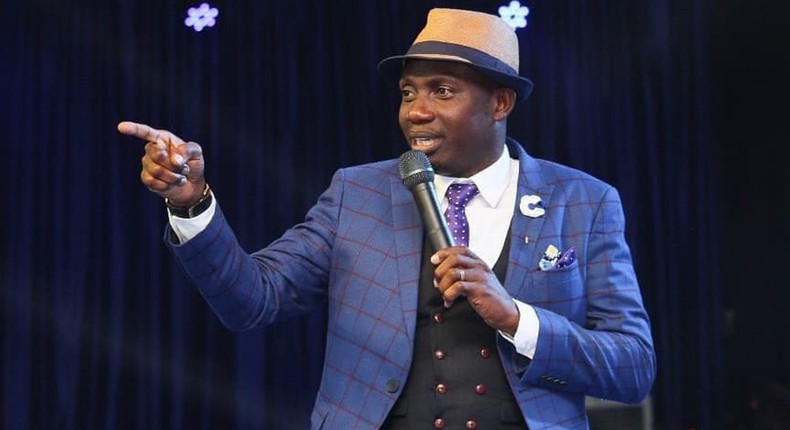 According to the loudmouth counsellor, victims of rape enjoy the act.
He made this statement with big ego on live television yesterday.
He admits that consent is required before anyone can initiate sexual act but turns around to say victims of rape consent during the act.
"Anytime the act begins, you are not ready for it. But during the act, you consent to it" he told the host.
He went on to make a jaw-dropping statement, saying "Every rape victim enjoys it."
He showed that he is conversant with the law regarding rape but insists consent isn't a thing — and that most rapists have sexual affair with their victims.
"People take it to court because there's a law that saids sex must be consensual. So, under the Act, when you engage in an unconsensual sex, you will face the law."
"But there have been a lot of rape victims who have sexual affair with their rapists," he added.
Watch the full interview below.
Recommended articles
I may not get to where I am if I was like you; Yaw Dabo to those who mock his height
'I am still in shock' - Kolege apologises to late pregnant wife in emotional tribute
I regret leaving my first husband – Maame Dokono
Celine Dion discloses battle with rare neurological disorder, postpones European tour
Lemonade Finance presents John Dumelo in "For Mama"
It makes no sense - Michael Blackson laments the high rate of customs duties in Ghana
Afia Schwarzenegger likely to spend Christmas in prison - Maurice Ampaw
Ohemaa Woyeje welcomes her second child
Okomfo Kolege sadly announces burial of pregnant wife who died during delivery