Find out what she thinks about nip slips
Khloe Kardashian has quite an opinion about women who suffer nipple nip slips in public and truth be told, she cares less!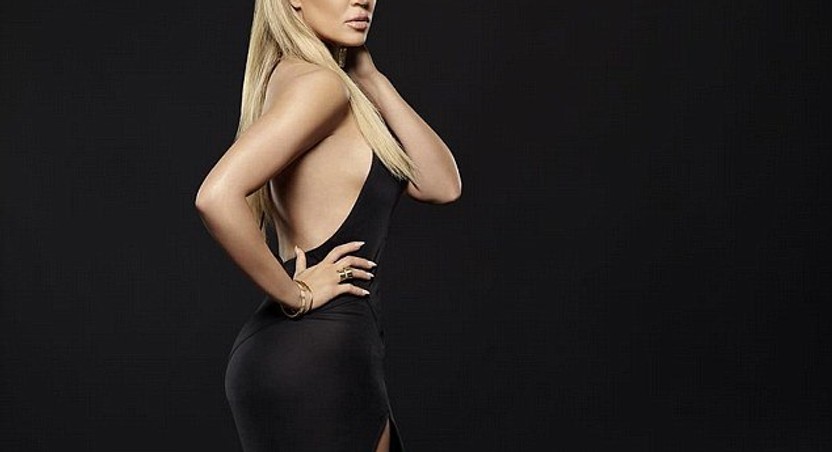 The 32-year-old, who has been plugging her new book 'Strong Looks Better Naked' nonstop this month claims she has' zero f***s' if she suffers from a nip slip.
Her sound off comes a year after she had the wardrobe malfunction happen live on national TV and today, she jokes about it. She and BFF, Malika Haqq, 32, have reportedly  together a hilarious new piece about nip slips for her awesome app segment 'Ebony and Ivory.'
In the latest edition, the pair play a game of "No F***s Given" and Khloe relays a hilarious story about the wardrobe malfunction when she accidentally exposed her right nipple on Fox News!
"I've actually ended up having a nip slip that ended up on FOX News, as I was doing an interview for Fox News," Khloe shares while holding a glass of white wine. "But zero f***s given cause we all have f***ing nipples male or female" to which Malika replies "you're welcome!" as Khloe smiles and sips her wine.
The E! princess  slipped into a black silk dress (or was it a negligee?) that flashed a hint of sideboob to share the new that 'Keeping Up With The Kardashians' now has its own Instagram page.
The gown also had a high slit that revealed toned legs and a cut out top that revealed a large part of her back but thank God, no nipple was seen… again!
JOIN OUR PULSE COMMUNITY!
Recommended articles
REPORT: Medikal arrested for brandishing a gun on social media (VIDEO)
Jesus Ahuofe denied bail in Shatta Wale saga
Here is the exact reason why Shatta Wale has been remanded for one week
Ghana police invites Nana Romeo over Shatta Wale shooting prophecy on his show (VIDEO)
These 'titties leaking' but my sex tape won't leak because I don't have one - Efia Odo (VIDEO)
'I want to go to jail' - angry Shatta Wale tells critics whilst leaving court (WATCH)
Hundreds of Shatta Wale fans storm court to chant 'Free Wale' (VIDEO)
Shatta Wale remanded for one week
Shatta Wale, 3 others appear before court today