The video which has been flying across social media shows the moment Moozlie's car unexpectedly crashed on something causing a broken screen and her phone falling off all captured in the frightening footage.
In an alleged WhatsApp conversation which hit social media some few moments after the crash, Moozlie in a chat with a friend explained that the accident was real and it was a head on collision.
READ ALSO: Shatta Michy and Shatta Wale split over cheating and battery claims
She, however, added that when she came out of her car after the accident, she never saw whomever she crashed with. The Rapper was on her way home after going to visit her boyfriend.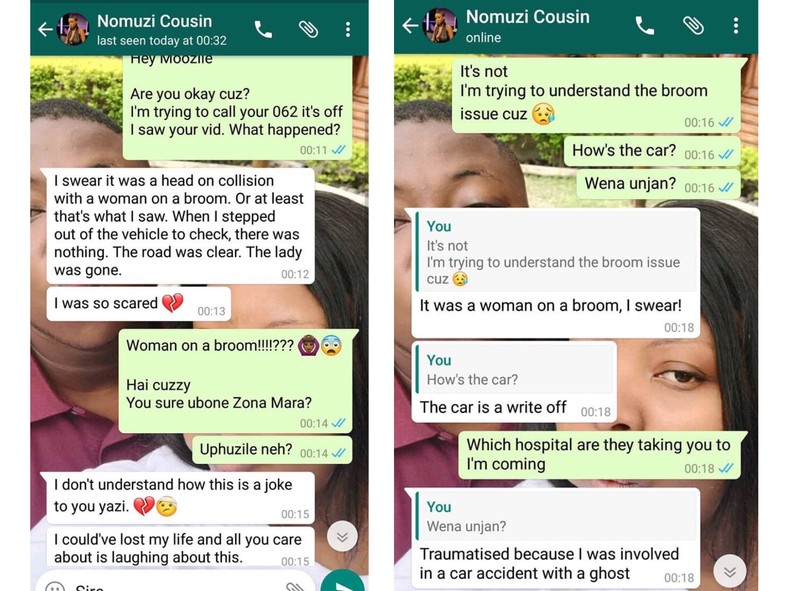 Some fans are still in doubt of Moozlie's claim crash with reason that, she was still able convey her desired message before the accident. Check out the video below and tell us if you think it's a publicity too.
UPDATE
The Rapper has now come out to publicly confirm that the scene was staged for a road safety campaign with some partners and that nobody was hurt during the process. She said more in the video below.