I don't care about my American citizenship - Michael Blackson
Comedian, Michael Blackson, says his American citizenship cannot stop his ambition to become a president in Ghana because he doesn't "care" about it.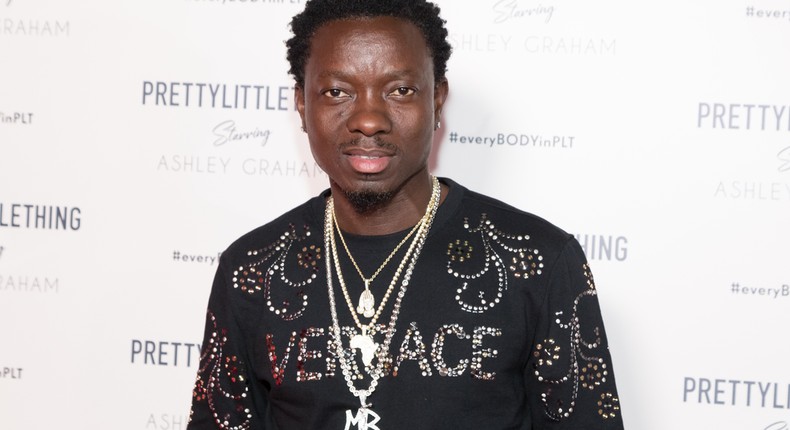 According to him, although he has been in the U.S.A. for more than 30 years he recently became a citizen.
"…Aww man, I don't, I don't care about American citizenship…I was in America for over 30 something years and I just became a citizen like six months ago. You know, I don't really try to fight so hard to get it because, you know, in America especially, in this new era, it's all about being different. People like difference and I have been claiming 'Africanism' since day one."
Michael said some weeks ago that he is preparing to run for presidential election in Ghana in the next 12 years. He reiterated his aim by saying he has what it takes to become president because, to him, one has to be caring.
"What I believe I think when running for president is that people have to want you. You can't just be like I want to be a president. You know, people will have to get a feeling that, they need you. Mike, we need you, we like what you believe in, we like what you are doing, we know you could be a great president. You seem to care about us, to care about everybody and I think that is what a real president is all about man. It's caring about everybody."
"Like sometimes, I get up and I'm like ha. I look outside like, my goodness, when is this building finish, when are they gonna finish this? Why does the street look like this? Why is this man taking his bath outside? Why doesn't he have a bathroom? Like why? Why? Why? You know, I mean like why? you know. And I think that the 'Presidentship' thing is about the people."
JOIN OUR PULSE COMMUNITY!
Recommended articles
I didn't know Kofi Adoma was married when I pimped girls for him - Nana Brefo
Miracle Adoma: Kofi Adoma's wife faints after escaping alleged assailants' attack
'Keep families out of beef' - Da Hammer advises Lyrical Joe and Amerado
Maame Water Ba dares Asamoah Gyan over Castro's disappearance brouhaha (WATCH)
Sister Derby and new boyfriend tease Medikal with his 'Too Risky' lyrics (WATCH)
First-ever BBNaija documentary to premiere
'If I descend on you' – Asamoah Gyan warns daughter of Maame Water over Castro (Watch)
Mercy Asiedu receives honorary Doctorate Degree in America
Zion Felix names daughter after French Ambassador to Ghana