"Pan", "Spectre", "War Room", and other movies to watch
Check out the hot movies showing this week (27th Nov. - 3rd Dec.) at the Silverbird Cinemas at Accra Mall and West Hills Mall, Weija.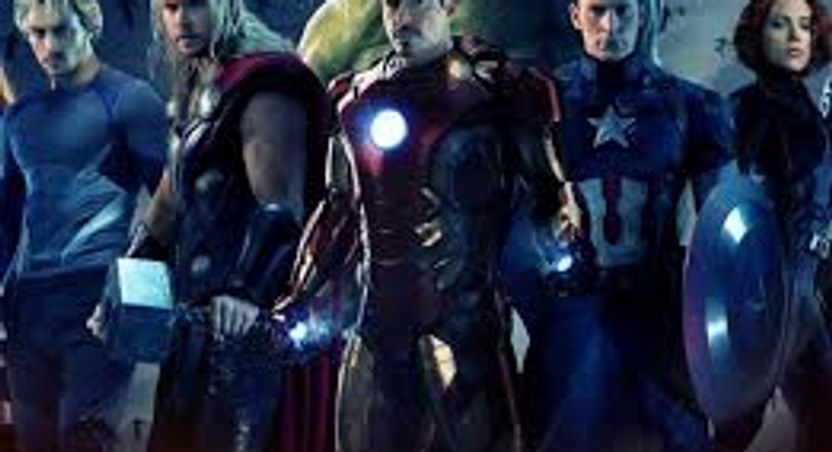 89 mins | Animation, Comedy, Family
Dracula and his friends try to bring out the monster in his half human, half vampire grandson in order to keep Mavis from leaving the hotel.
Starring: Adam Sandler, Andy Samberg, Selena Gomez
Directed by: Genndy Tartakovsky
Showing Times (3D): 10:50am, 6:30pm
Showing Times: 1:20pm, 3:20pm
141 mins | Biography, Drama, History
During the Cold War, an American lawyer is recruited to defend an arrested Soviet spy in court, and then help the CIA facilitate an exchange of the spy for the Soviet captured American U2 spy plane pilot, Francis Gary Powers.
Starring: Tom Hanks, Mark Rylance, Alan Alda
Directed by: Steven Spielberg
Showing Times: 3:20pm, 6:00pm, 8:40pm
A seemingly perfect family looks to fix their problems with the help of Miss Clara, an older, wiser woman.
Starring: Priscilla C. Shirer, T.C. Stallings, Karen
Directed by: Alex Kendrick
Showing Times: 12:50am, 6:50pm, 9:10pm
The Hunger Games: Mockingjay - Part 2
137 mins | Adventure, Sci-Fi
As the war of Panem escalates to the destruction of other districts by the Capitol, Katniss Everdeen, the reluctant leader of the rebellion, must bring together an army against President Snow, while all she holds dear hangs in the balance.
Starring: Jennifer Lawrence, Josh Hutcherson, Liam Hemsworth
Directed by: Francis Lawrence
Showing Times: 10:00am, 12:40pm, 9:10pm
148 mins | Action, Adventure, Thriller
A cryptic message from Bond's past sends him on a trail to uncover a sinister organization. While M battles political forces to keep the secret service alive, Bond peels back the layers of deceit to reveal the terrible truth behind Spectre.
Starring: Daniel Craig, Christoph Waltz, Lea Seydoux
Showing Times: 10:10am, 1:00pm, 3:50pm,  6:35pm, 9:20pm
122 mins | Biography, Crime, Drama
The true story of Whitey Bulger, the brother of a state senator and the most infamous violent criminal in the history of South Boston, who became an FBI informant to take down a Mafia family invading his turf.
Starring: John Depp, Benedict Cumberbatch, Dakota Johnson
Directed by: Scott Cooper
After breaking up with her boyfriend, a professional woman gets involved with a man who seems almost too good to be true.
Starring: Sanaa Lathan, Michael Ealy, Morris Chestnut
Directed by: David M. Rosenthal
Showing Times: 4:30pm8:50pm
111 mins | Adventure, Family, Fantasy
12-year-old orphan Peter is spirited away to the magical world of Neverland, where he finds both fun and dangers, and ultimately discovers his destiny -- to become the hero who will be forever known as Peter Pan.
Starring: Levi Miller, Hugh Jackman, Garrett Hedlund
141 mins | Action, Adventure, Sci-Fi
During a manned mission to Mars, Astronaut Mark Watney is presumed dead after a fierce storm and left behind by his crew. But Watney has survived and finds himself stranded and alone on the hostile planet. With only meager supplies, he must draw upon his ingenuity, wit and spirit to subsist and find a way to signal to Earth that he is alive.
Starring: Matt Damon, Jessica Chastain, Kristen Wiig
Directed by: Ridley Scott
70-year-old widower Ben Whittaker has discovered that retirement isn't all it's cracked up to be. Seizing an opportunity to get back in the game, he becomes a senior intern at an online fashion site, founded and run by Jules Ostin.
Starring: Robert De Niro, Anne Hathaway, Rene Russo
Directed by: Nancy Meyers
JOIN OUR PULSE COMMUNITY!
Recommended articles
Ibrahim Mahama, Stonebwoy, Delay and more win at 2021 EMY Africa Awards ( Full List)
Ghanaian artiste commits suicide after 'friend' said 'kill yourself' on his post
2hype Kaytee: Showboy discovers new talent while in prison, drops debut single (WATCH)
'Shatta Wale in high spirit at Ankaful Maximum Security prison' - Management
Akrobeto goes global again as Borussia Dortmund uses his video to announce next match
Gun found in Jesus Ahoufe's house after police search (VIDEO)
'He will soon arrest Kuami Eugene for stealing songs' - 10+ funny tweets about the IGP
Medikal denied bail; rapper to spend 5 days in police custody
Fella Makafui spotted at Accra Regional Police Command visiting Medikal (PHOTOS)