I like watching Twene Jonas' videos especially "the system is working 24/7" - Kojo Oppong Nkrumah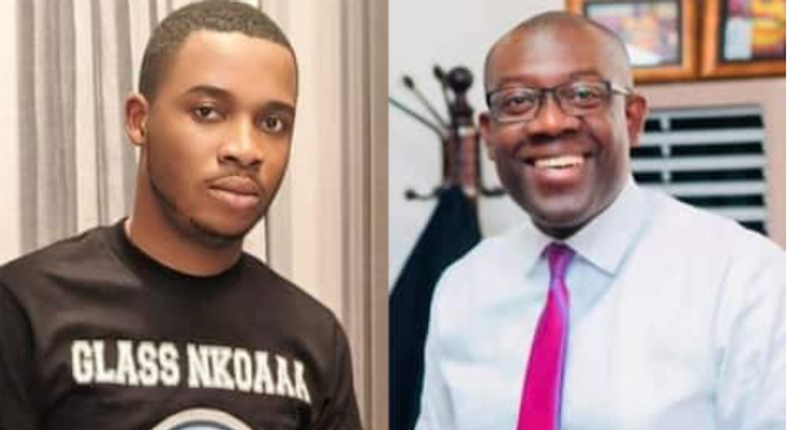 The minister made this disclosure during an interview with Kwami Sefa-Kayi on Accra-based Peace FM.
The interview was not about the popular US-based Ghanaian social media commentator, but Mr Oppong Nkrumah referred to him to buttress a point.
He said that one of his favourite statements by Twene Jonas is "the system is working 24/7" but went further to explain that every country has different systems and structures, so it would be unfair to make comparisons.
Twene Jonas has gained notoriety for chastising the Ghanaian government, political and traditional leaders for what he refers to as greed on their part while the ordinary citizens suffer to make ends meet.
He is particularly unhappy about how certain basic systems that must be in place to give relief to the suffering Ghanaians and guarantee their safety are not prioritized.
He makes live videos of beautiful places in the United States of America where he resides and compares them to what exists in Ghana, asking the government of the day to emulate the same.
He has however been criticized by some politicians and a few others who are opposed to the use of insults to convey his messages to his followers.
Despite the criticisms, he has a lot of staunch Ghanaian followers both home and abroad who keep urging him on to speak truth to power on their behalf.
Recently, there have been attempts by some known political figures to get him deported but those efforts were met with strong resistance from his followers amidst threats.
JOIN OUR PULSE COMMUNITY!
Recommended articles
Two hippos test positive for COVID-19
Man battles for life at hospital after being raped by 2 women, leaving him unconscious
4 die as bus carrying choristers to wedding plunges into a river
Three Town SHS final year student jailed 4 years for stabbing teacher
Fake Nigerian lawyer who's practised for 10 years arrested during cross-examination (video)
Uneasiness in Uganda's parliament as Speaker vows to name MPs who impregnate and abandon girls
20-year-old lady who sued doctor for allowing her to be born has won the case
Kenyan court grants divorce to wife after husband stopped working, saying it was God's direction
Man arrested and taken to court for stealing Bible