Daughter bags death sentence for killing parents
Investigators said Oishee Rahman served sedative-laced coffee to her parents before stabbing them in their home in Dhaka's Central Malibagh Area.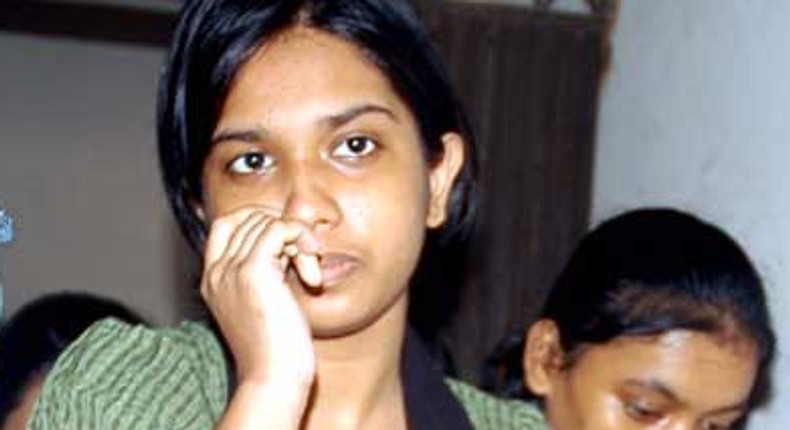 A Dhaka Court on Thursday sentenced a 20-year-old girl to death for killing her parents two years ago, officials said.
Judge Sayeed Ahmed handed down the verdict against Oishee Rahman for killing her police officer father Mahfuzur Rahman and mother Swapna Rahman in August 2013, prosecutor Mohammad Rahman said.
The court also sentenced one of her friends to two years in prison for her role in the murder.
Police recovered the couple's bodies two days later and their daughter surrendered at the police station the day after that.
Defence lawyer Faruk Ahmed said his client would challenge the verdict in a higher court.
JOIN OUR PULSE COMMUNITY!
Recommended articles
Retired midwife, three others busted over child stealing, sale of babies
Headmistress sacks 16-year-old female student for having sex with the school's security guard
Nigeria police takes man to court for saying "Good Morning Babe" to another man's wife on WhatsApp
Groom reveals to bride on wedding day after exchange of vows that he has no legs (video)
24-year-old unemployed Ghanaian jailed 14 years for stealing plantain & cassava worth GH¢50
Man arrested for putting himself up for sale (video)
Ghanaian lady angry as family rejects mortuary manager she wants to marry: "I don't mind going ahead"
11-year old boy always isolates himself to cry as bullies call him crocodile (video)
"I can't believe my girlfriend thinks I'll marry her" – Man says he'll leave lover after he gets "decent job"