95-year old couple called the Police crying and saying they were lonely
Elderly couples dialled emergency line 999 to report that they were lonely.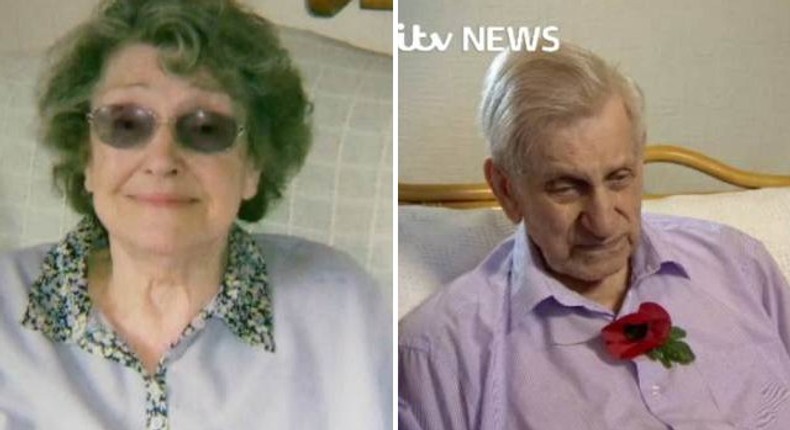 Ederly couples dialled emergency line 999 to report that they were lonely.
95-year old Fred and Doris Thomson, called emergency service crying and Police constable Stu Ockwell was dispatched to go and see them.
Ockwellfeared the worst, thinking one of them may have taken a bad fall.
But when he met the 95-year-olds he realised all they wanted was someone to talk to because they were feeling lonely.
Fred had gone blind and Doris was finding it difficult looking after him. She had phoned the emergency services 'in desperation' as she was struggling to cope.
Ockwell told Metro UK: "We expected to find somebody probably that had had a fall out of bed or a fall out of their chair or who could have had a more serious medical condition.
they'd phoned the police maybe out of desperation or wanting someone to speak to."
The police constable added that he went down to see them and had a cup of tea with them. They were telling me war stories.
Afterwards, Fred Thomson said he was grateful for the police man's actions.
'It was a nice change to have somebody to talk to,' he told ITV News.
'I was very pleased to know there was help about and pleased to talk to them because sometimes you can be a bit isolated as you get older but they made me feel at home.'
JOIN OUR PULSE COMMUNITY!
Recommended articles
Woman kills 5 relatives for $95,000 insurance cash
'Go and sin no more' – Court cautions Evangelist for fingering, fondling woman
Police on manhunt for man who raped 90-year-old mother
12-year-old school dropout turns preacher to get money to feed sick father & grandmother
Man storms female MP's bedroom with machete: "He told me to face the wall & say my last prayers"
"Whoever said CS surgery was very painful lied" - Vera Sidika says after giving birth
Ghanaian man says he's lost love for "very beautiful" wife of 7 years who loves him so much
Boy, 13 with disability who crawls over 4 hours to school is among the top 4 in class (video)
My husband's side chick wants him to send her abroad or she'll tell me about her pregnancy - Woman