It is reported that Promise Ezekiel, of Brave Heart Initiative (BHI) had taken up the rape case suffered by the unnamed victim to secure justice for her when the unfortunate incident occurred.
On their way to the court in Benin, Nigeria's Edo state for hearing of the case, that they were involved in a collision with a trailer, gistreel.com reports.
READ ALSO: Woman uses her baby as umbrella to protect her Brazilian hair from rain (Video)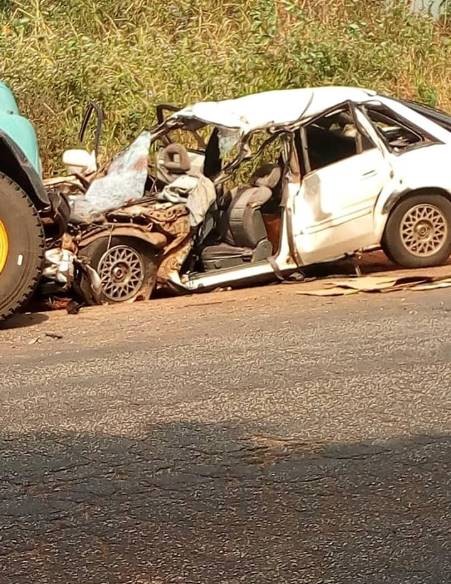 Rape victim dies sadly in an accident on her way to court
The collision was so head-on that the trailer crushed the car Ms Promise Ezekiel and the rape victim were on-board beyond recognition.
The heart-breaking incident has saddened many people with some resorting to social media to share their sympathies.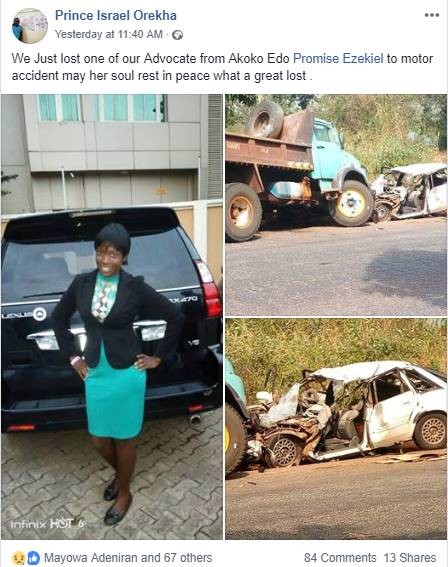 Rape victim dies sadly in an accident on her way to court