Nima Police arrest 17 suspects over teachers' assault
According to the Nima Police Commander, ACP Nuhu Jango, there will be a screening process to "identify the perpetrators."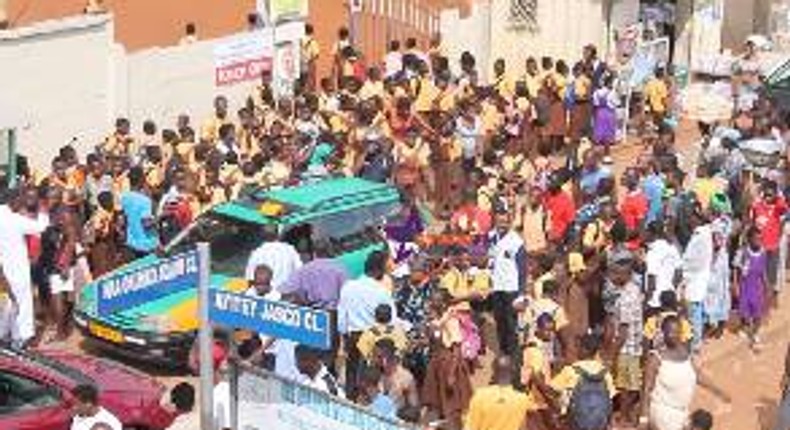 According to the Nima Police Commander, ACP Nuhu Jango, there will be a screening process to "identify the perpetrators."
Police have also assured residents of adequate security to curb crime in the area.
The St. John's 1 and 2 Primary and Junior High School in Accra New Town was shut down after cane and knife-wielding thugs attacked and brutalised teachers for punishing one of the students.
Students had to run helter-skelter for their lives as the heavily built men went berserk battering anyone on sight.
According to the teacher responsible for the pupil in question, the student after being freed from her punishment for misbehaving in class, run home and returned in the company of the bulky men, suspected to be her brothers, who then unleashed terror on the teachers.
Teachers and residents who were injured during the incident were given medical attention in a near-by hospital.
The student in question has however denied knowing the thugs.
JOIN OUR PULSE COMMUNITY!