Flock of geese block lane in China
A large flock of geese succeeded in blocking a lane in China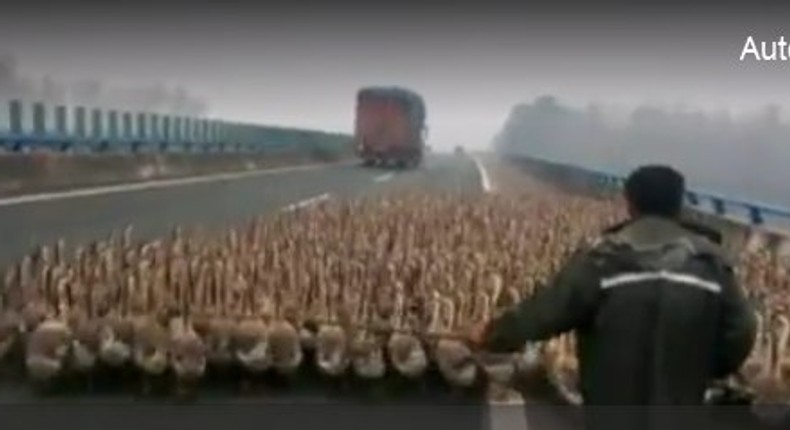 However, the case is different in China.
All it took to block a lane was a flock of 1,300 geese strolling along an expressway.
According to the owner, the geese were strolling to the market instead of using a truck, because he wanted to order to save money.
A traffic official helped manage vehicles, which were forced to stay on one side of the road.
JOIN OUR PULSE COMMUNITY!
Recommended articles
Retired midwife, three others busted over child stealing, sale of babies
Headmistress sacks 16-year-old female student for having sex with the school's security guard
Nigeria police takes man to court for saying "Good Morning Babe" to another man's wife on WhatsApp
Groom reveals to bride on wedding day after exchange of vows that he has no legs (video)
24-year-old unemployed Ghanaian jailed 14 years for stealing plantain & cassava worth GH¢50
Man arrested for putting himself up for sale (video)
Ghanaian lady angry as family rejects mortuary manager she wants to marry: "I don't mind going ahead"
11-year old boy always isolates himself to cry as bullies call him crocodile (video)
"I can't believe my girlfriend thinks I'll marry her" – Man says he'll leave lover after he gets "decent job"