Watch video: Female secondary school student smokes and others play ludo in class
A video that has gone viral shows a female senior secondary school student smoking in class while others play ludo.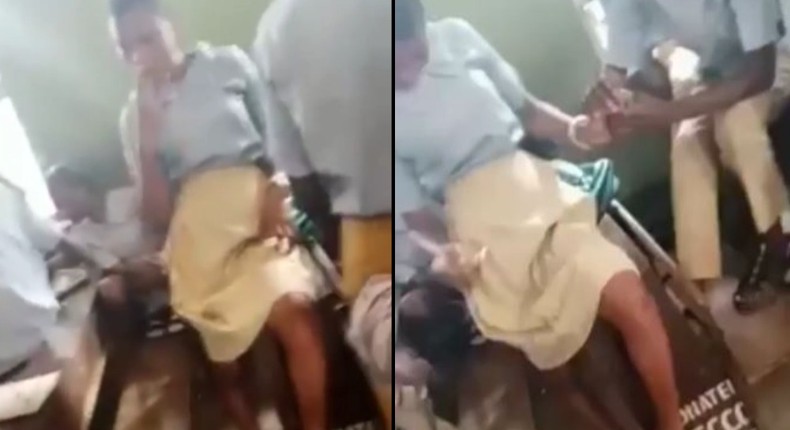 The video shared online indicates that the school is located in South-West states in Nigeria.
The students were heard speaking Yoruba, a philanthropist Kokun, who published the video online has said.
He questioned if anyone had considered homeschooling if that could be the solution to the country's growing "school crisis".
He said: "This is def a school in Southwest Nigeria( most of them speaking Yoruba)
"See as the students chill playing ludo and sm0king c!garettes."
"Has anyone considered home-schooling for their children?
"What's the solution to all the increasing school problems? he asked.
JOIN OUR PULSE COMMUNITY!
Recommended articles
Ghanaian woman visits prayer camp for solutions, gets raped and killed
15-year-old boy butchered by suspected Fulani herdsmen despite his plea for mercy
No secondary school graduate should be President again – Nigerian Speaker Gbajabiamila
Bald man's head cut off by ritual killers who believe it contains gold
Ghanaian pastor allegedly steals female congregant's ¢40k, sets her house ablaze and flees
12-year-old boy seeks help to raise GHc90,000 for bloated heart treatment
Church members allegedly asked to kneel outside as punishment for lateness (video)
Mob kills Ghanaian marijuana seller who stabbed a buyer to death over payment
Minister attacked for advising schoolgirls to open their books, close their legs