The National Identification Authority (NIA) has assured that no Ghanaian will be excluded from the registration process of the Ghana Card.
According to the Authority, it is currently taking steps to ensure that no technological problems will prevent any Ghanaian from registering.
READ ALSO: #62Steps:
This was revealed by the Executive Director, Prof. Ken Agyeman Attafuah, when he led staff of the NIA to register and issue the Ghana card to Otumfuo Osei Tutu II at his palace on Monday.
He further disclosed that the Authority will find a way to register those who do not have a birth certificate or passport, which are the pre-requisites for the registration of the Ghana Card.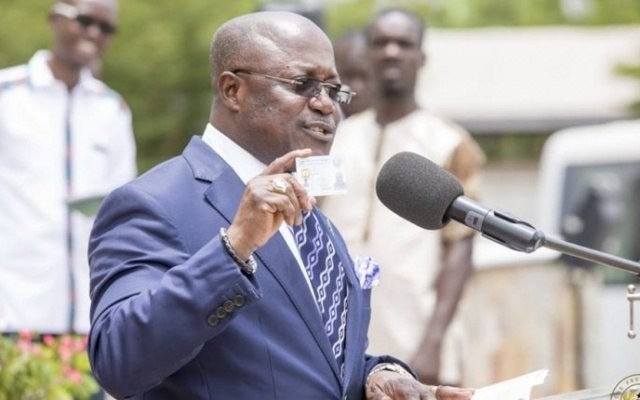 The NIA boss was, however, quick to add that non-Ghanaians would be strictly excluded from the registration process.
"We'll not let technology oppress or exclude anyone. We'll also not let the fact of not having documentation by way of birth certificate or a passport exclude any Ghanaian but we'll do all within our power to exclude every person who is not a Ghanaian who will seek to register for the Ghana card," Prof. Attafuah assured.
His comments are bound to restore calm between government and the opposition National Democratic Congress (NDC), who have previously clashed over the requirements for the Ghana Card.
READ ALSO: Identity Card:
The Minority in Parliament has accused government of trying to sideline the majority of Ghanaians by excluding the voter's ID card as a one of the requirements for the registration, whiles boycotting the exercise all together.
However, the latest assurance from the NIA could calm things down as the Ghana Card registration kicks into full gear.
Meanwhile, Otumfuo Osei Tutu II and former presidents, Jerry John Rawlings and John Agyekum Kufour, have all been registered and issued their cards.