The former First Lady of Zimbabwe, Grace Mugabe has allegedly filed for a divorce from her husband Robert Mugabe after he was ousted as the President.
According to Zimbabwe Today, an anonymous family source said Grace Mugabe has not been happy since her 93-year-old husband resigned as President of the country.
"She's been very upset ever since Mugabe gave up to hand over power to his ousted Vice-president. She wanted a role as a First Lady, not as a woman who acts as subordinate. She is also not prepared to leave her luxurious lifestyle to live in a home of captivity. She thinks that the decor is despicable and beyond repair."
READ ALSO: Students demand revocation of Grace Mugabe's PhD
Meanwhile Judiciary spokesman, Lawrence Brown has confirmed divorce proceedings were in motion and if both parties agree, they could go their separate ways in about a month.
Grace Mugabe and Robert Mugabe have been married for 21 years. Grace was working as the secretary of then President Mugabe when they met.
After Robert Mugabe's first wife died, Grace married the President and immediately became First Lady. She remained First Lady for 21 years until he husband was ousted last month.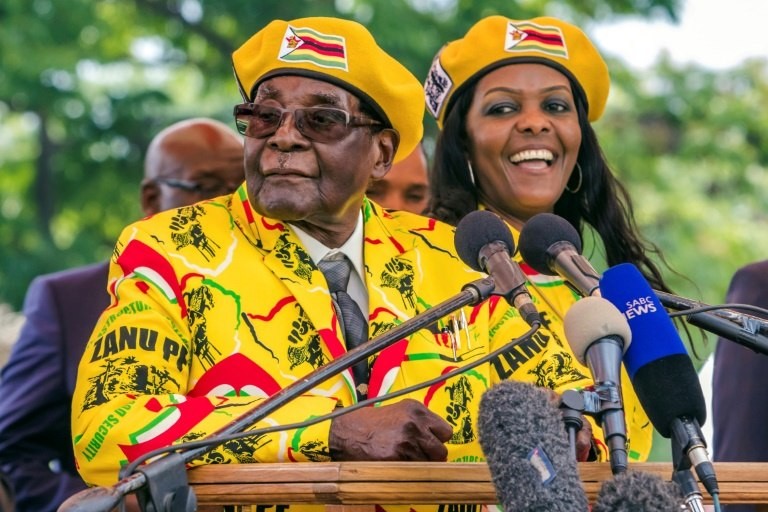 READ ALSO: Ousted VP to be sworn in as Zimbabwe president
Sources close to the Mugabe family confirmed that Grace Mugabe has filed for divorce. She reportedly said she wants to enjoy some peaceful life after her husband was ousted.
She reportedly said she is not prepared to be ridiculed for the years ahead and that her ostracism and her husband's resignation as the leader of Zimbabwe have gradually grown into a life-threatening headache.