These 7 beautiful places in Lagos are exactly what you need to make your Instagram page pop
We explore this beautiful Nigerian city which is home to great picturesque locations.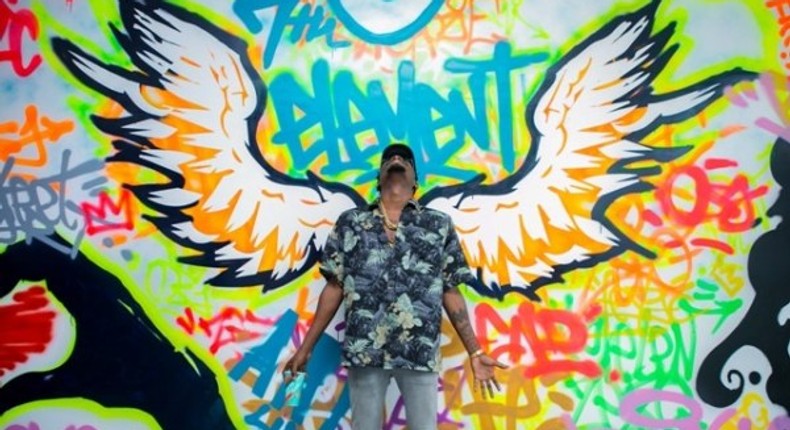 This is according to a survey carried out by a foreign transport operator called Hoppa. These spots are ranked according to the number of times they've been hash-tagged on the popular app.
Nigeria's commercial capital is listed as one of the most Instagramable destinations, along with the other African city on the list - Cape Town.
Business Insider SSA by Pulse takes a look at this beautiful Nigerian city ranked for its lovely scenery.
Here are seven picture perfect places in Lagos that will definitely make your Instagram page pop:
Looking for a really great background for your Instagram photos? Then you should definitely take advantage of numerous graffiti walls all over Lagos state.
Your options include the Harvest Lagos Graffiti wall, 1004 wall in Victoria Island, The Backyard and Danfo Bistro.
Lekki Conservation Centre
Lekki Conservation Centre is one of the best places to go to for a great photo. It has so many great props from Africa's longest canopy walkway, a great lifesize chess board, a famous 95-year-old giant tortoise to an interesting old wooden chair.
ece-auto-gen
Located between 4th and 5th Roundabout in Lagos state is the perfect place for a great jaw-dropping photo shoot.
You have beautiful Nigerian fabrics made into purses, bags and notebooks. Other options include wooden artefacts and, paintings. All of these make for great props and just the right setting for Instagrammable photos.
Don't forget to support local artists by doing some shopping.
The cargoes and passenger ships dotting the landscape make for a really great backdrop for your photos. All you have to do is figure out a way to get into the barrack and you will have amazing pictures for the gram. The waterfront has some of the most beautiful views in Lagos.
This is owned by one of the oldest patrons of the Nigerian arts, Mrs Nike Davies. It has all kinds of amazing artworks, paintings, sculptures which make this spot the best place for colourful and artsy pictures.
ece-auto-gen
Meet one of the best-kept secrets in Lagos. It is located in the Epe creek which starts somewhere at Ajah and extends to the main town of Epe.
Take some of the best pictures of your life during the boat ride to the main town.
ece-auto-gen
Lagos's first and arguably best brunch spot by serial entrepreneur Denike Balogun is rapidly becoming a favourite among Lagosians. One reason for this is its flowery and lovely decor.
According to its website, "The Tea Room creates a picturesque space where every corner is picture perfect, with an eclectic mix of vintage nick nacks and delightful scents. From the color tones to the chandeliers dripping with flowery perfection, the bar setup to the settees and portraits, The Tea Room is rigged to set you at ease any time you walk in."
This definitely explains why it is currently one of the most photographed restaurants in town.
Get our Top Stories delivered to your inbox
Recommended articles
DIY Recipes: How to make Pineapple smoothie
Dear men, here are 5 things you do in bed that women hate
8 times Ghanaian designer, Yartel Gh styled Berla Mundi in gorgeous outfits
Women who experience irregular periods, long menstrual cycle risk early death - Study
Dear men, sucking breast does not prevent breast cancer - Expert reveals
7 things every husband must do for his pregnant wife
Here's why you shouldn't drink water immediately after eating
DIY Recipes: How to make Banana chips
Here are 7 foods you need to eat for increased sexual stamina