Gennaro Tella on the importance of humility and remembering your roots
From tiny acorns grow mighty oaks, and if you scratch the surface of even the most renowned world business, you'll often find that beneath its towering and all-conquering facade lie humble and unassuming roots.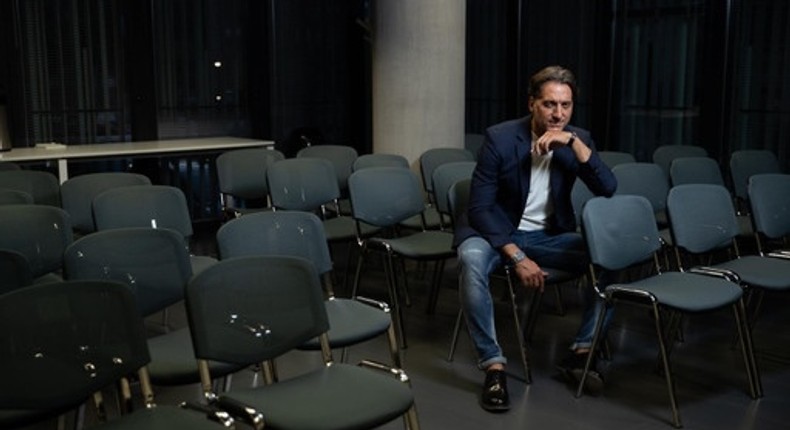 Such is the case with Gennaro Tella and the largest sales management company in Italy - Attitude.
"It is vital, no matter how big or successful you become, that you always remind yourself of your roots and what has always mattered most to you," explains Tella. He adds, "As a proud Neapolitan, being in Naples keeps me grounded on a personal and spiritual level. It is a beautiful and inspiring city that has shown considerable resilience and strength of character through the years to retain its unique identity. I think this quality rubs off on its inhabitants."
"However, on the professional front, it's my 'Number One Dime' that reminds me of how far I've come and what it means to me," he says. For those unfamiliar with the work of Charles Dickens, Scrooge's Number One Dime is the first coin he ever earned, and it holds a special place in his heart. For Tella, his 'Number One Dime' is the presentation that first won him a multinational client.
Tella explains, "No-one believed in my vision or took me seriously initially. But I had complete faith in my abilities and in what I was doing. This reflected in the presentation which I worked on day and night, which caught the eye of my first prestigious client. They liked what they saw and believed I could deliver. That meant everything to me because back then I was an unknown entity, hence a risk, but their gamble paid off and that presentation changed my life."
Gennaro Tella adds, "The difference between me and Scrooge is that he made the mistake of jealously guarding his first dime and every other dime he made since, and it turned him into a miser with no sense of the opportunity and potential inherent in his wealth. I, on the other hand, celebrate that 'Number One Dime' as the launchpad it was, and the chance to embrace the world with both arms."
Recommended articles
Top 10 most followed celebrities on Instagram – 2023
4 sexual fantasies women often have
DIY Recipes: How to make baked chicken balls
The best celebrity pictures on Instagram this week
5 reassurances your girlfriend needs to hear regularly
For women: 5 causes of a missed period apart from unsafe sex
Check out the multi-million dollar outfit Despite wore for his 61st birthday [Photos]
Opulence, flamboyance on display as Osei Kwane Despite celebrates 61st birthday [Videos]
Valentine's Day: 7 unique date ideas to celebrate this romantic day