This is the perfect smoothie to cheer you up!
Consisting of mango, banana and orange, this smoothie is as healthy as it is uplifting.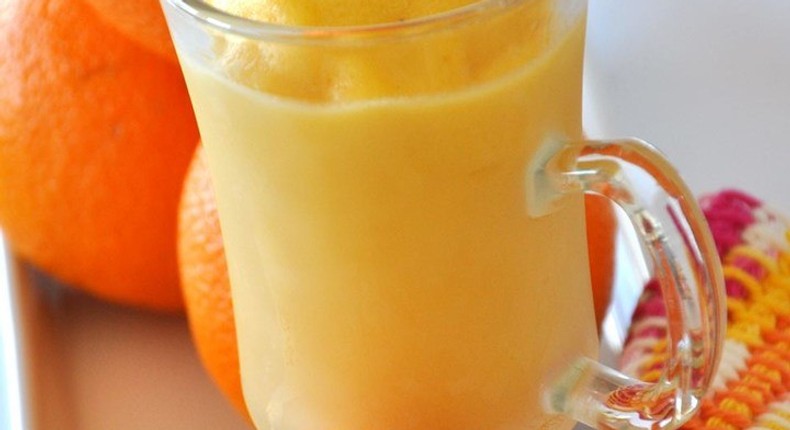 Going through a rough patch lately? Then we strongly suggest a cup of this fruity goodness.
- 1 peeled mango that is peeled, seeded and cut in chunks
- 1 banana, peeled and chopped
- 1 cup vanilla nonfat yogurt
- Place mango, banana, orange juice, and yogurt in a blender. Blend until smooth. Serve in clear glasses, and drink with a bendy straw!
Recommended articles
Here's why buying a car may not solve all your problems
Aside from smoking and drinking, these factors could be damaging your kidneys
How to seduce your man: Insights from Reflo's TV Ladies
What nobody tells you about being a mother
World Heart Day 2023 - 6 ways to reduce risks of stroke and heart diseases
DIY Recipes: How to make ice cream cones
Why you keep attracting emotionally unavailable men
3 things you should do if you plan on going through your partner's phone
PCOS: The leading cause of facial hair and menstrual disorders in women.