Nadia Buari shows off cute baby rocking ripped jeans
Nadia Buari was looking gorgeous in bohemian inspired curls as she enjoyed a mother and baby moment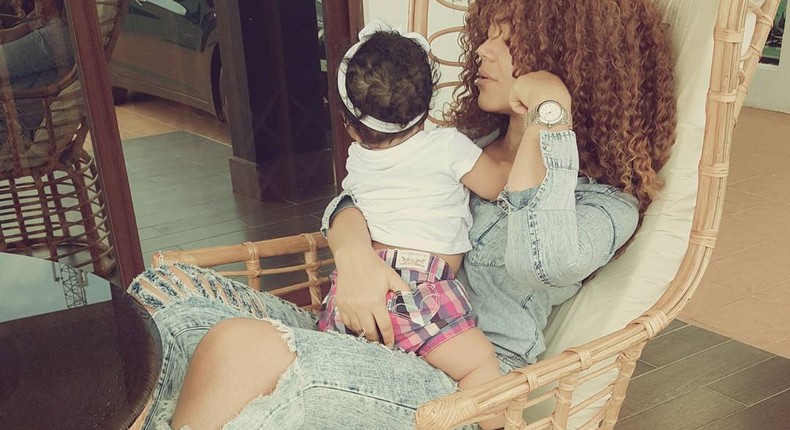 Ghanaian actress, Nadia Buari looked good in spirit as she rocked her ripped jeans while she performed her motherly duties.
The mother-of-twins was cuddling her baby who was looking all grown up in white top and matching white ribbon.
The cute baby was pictured in a check printed shorts and Timberland boots.
The beauty wore her long hair with a loose curl in the length, which draped effortlessly off her shoulders, running down her back.
In October, Nadia wrote about her twins on Instagram, which reads:
"They know me in a way no one ever has...
They open me to things I never knew existed..
They drive me to insanity and push me to my depths...
They are the beat of my heart..The pulse of my veins…and the energy in my soul..
Recommended articles
DIY Recipes: How to make fruit salad with milk
For men: 5 places you shouldn't touch a woman during s*x
Unprotected sex? Here are 3 health risks you should know, remedies
5 simple kitchen ingredients you can use as lubricants during sex
7 wardrobe essentials for every Ghanaian man
7 Self-care activities to do on weekends
Dating to marry? 5 simple things to consider
The best celebrity pictures on Instagram this week
The best ways to improve your cognitive health