Power up with the Carrot and Orange juice
Carrots are a great source of vitamin A and oranges are rich in vitamin C, making this a highly nutritious and tasty drink.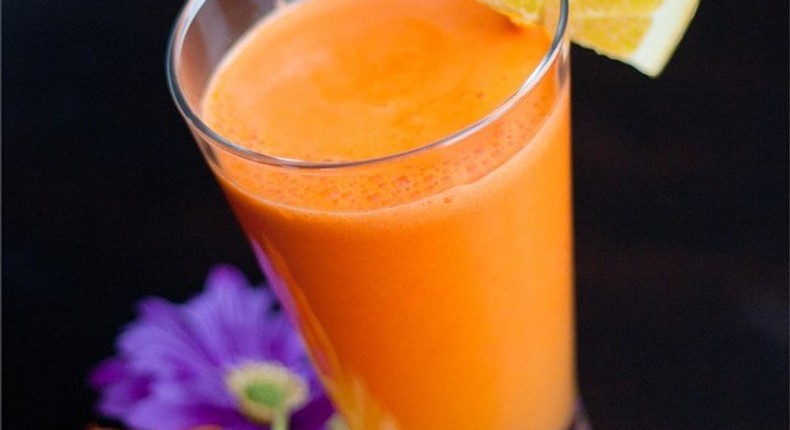 Just the sound of this has our mouths watering.
- Press carrots and oranges through a juicer and into a large glass.
JOIN OUR PULSE COMMUNITY!
Recommended articles
Penis fracture: Here's why the penis breaks and how to treat it
DIY Recipe: How to make Spicy corn dough porridge
Women who have less sex could have early menopause, study finds
How to ask for sex from your spouse
Selasie Mettle: Joe Mettle's wife oozes elegance in baby bump photo; shares her good news
Ladies, here are 5 ways to pamper your man
4 ways to bring back your sexiness after giving birth
5 terrible things you should never say to a woman you love
Style coach: All the times Ms Nancy inspired women to dress better