DIY Recipes: How to make Alasa mocktail (African star fruit drink)
Alasa(African star fruit) is a popular fruit loved by many in Ghana.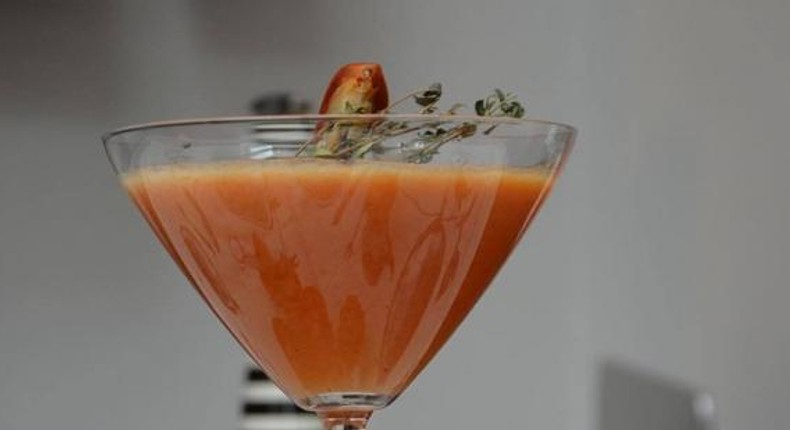 This recipe is inspiring and can be adapted to one's taste preference.
3 Alasa / African Star Apple fruit
Cut the fruit at its circumference and twist it in opposite directions to release the fruit.
Using a teaspoon scoop the flesh into the bowl of the blender
Add the Coconut juice, Ginger and bitter Lemon to the blender.
Blend everything into a silky smooth consistency.
Pass the drink through a sieve to ensure its smoothness.
Refrigerate the Mocktail until you're ready to serve or serve immediately with ice cubes and a sprig of fresh thyme.
Recommended articles
Hookup sites: Here are 3 benefits of using these sites
DIY Recipes: How to make Apple smoothie
4 things in a relationship that must be kept a secret
How to make love: 4 types of role-play couples can do for great s*x
3 reasons you should apply lime juice on your face
Underweight? Here's how to gain weight the healthy way
DIY Recipes: How to grill catfish at home
World AIDS Day: 5 simple tips to enjoy healthy, safe sex
For men: 6 habits that damage your sexual health