DIY Recipes: How to make Barbecue sauce for Chicken
Barbecue is the method of roasting meat or food on a rack placed over a heat source like charcoal.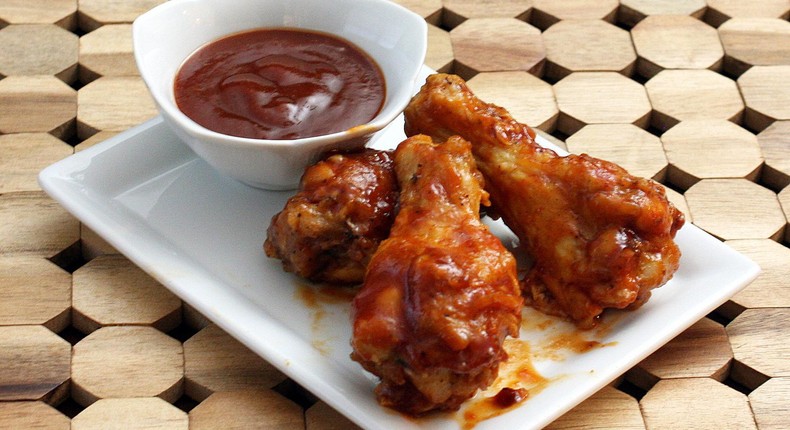 Barbecue sauce is a sauce used to season and make meat tender before roasting.
2 teaspoons of garlic powder
1 tablespoon of olive oil
1 tablespoon of garlic powder
1 tablespoon of chilli powder
Put a saucepan on fire and put in all the ingredients.
Stir and let it cook slowly for about 8 minutes.
After about 8 minutes, remove the pan from the source of heat and leave it to cool down.
It is now ready to use. It can be kept in the fridge for about a week.
JOIN OUR PULSE COMMUNITY!
Recommended articles
DIY Recipes: How to make Mango milk juice
The best celebrity pictures on Instagram this week
Here's why standing during s*x could lead to stroke - Experts explain
One night stand: 5 common mistakes you make while having such sex
DIY Recipes: How to make flourless Peanut butter cookies
Meet the African tribe that offers s*x to guests
Why is it difficult for men to forgive when women cheat?
Ban on noise-making: How night clubs have resorted to silent headphones (Watch)
5 money talks to have with your partner before your wedding day