DIY Recipes: How to make Buttermilk cornbread
This buttermilk cornbread is sweet and moist.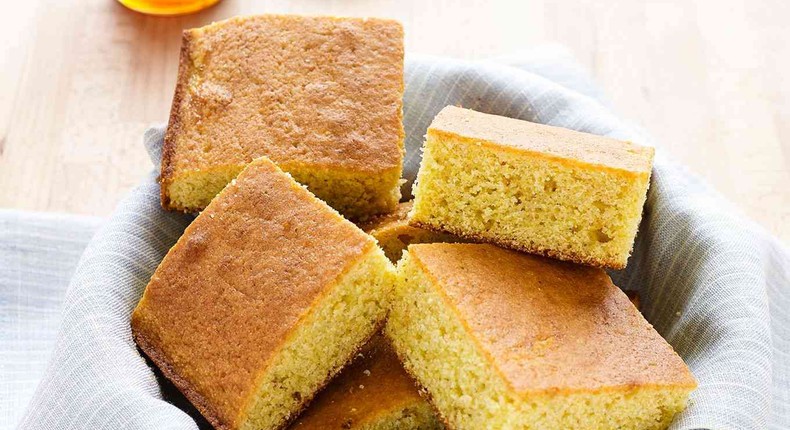 They're wonderful for breakfast, lunch and dinner.
Preheat the oven to 375 degrees F (175 degrees C). Grease an 8-inch square pan.
Melt butter in a large skillet over medium heat. Remove from heat and stir in sugar. Quickly whisk in eggs.
Combine buttermilk and baking soda in a small bowl. Then whisk the mixture into the skillet. Stir in cornmeal, flour, and salt until well-blended and only a few lumps remain. Pour batter into the prepared pan.
Bake in the preheated oven until a toothpick inserted in the centre comes out clean, 30 to 40 minutes.
Recommended articles
4 benefits of honey to the skin you didn't know
6 ways to be an amazing boyfriend when your girl is on her period
As a mom, I find it can be hard to keep my sexual desire. So I set aside time to connect with my body and sexuality.
4 secrets to achieve mindblowing orgasms this year
DIY Recipes: How to make gingerbread muffins
For women: 4 easy hacks to remove lace frontal without damaging the hair
The best celebrity pictures on Instagram this week
Here are ways to naturally enlarge the male organ
6 things you need to know about sugar daddy relationships