DIY Recipes: How to make Chicken kebab a home
This recipe is very tender and flavourful.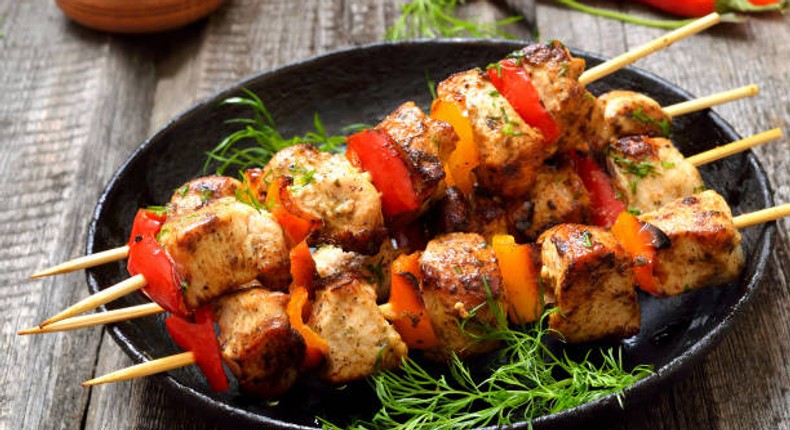 The chicken always turns out tender and succulent and it pairs so well with the sweet bell peppers.
2 lbs boneless chicken thighs, cut into medium pieces
3 multicoloured bell peppers, cut into medium pieces
Place the chicken pieces in the large bowl and add the rest of the ingredients. Mix everything well. Cover, and refrigerate for 2 to 24 hours (the longer, the better).
Preheat the grill to medium-high heat. Arrange the chicken and peppers onto the skewers.
Oil the grilling grate. Cook for about 7 minutes on each side, until the chicken is well done.
Recommended articles
The 8 most beautiful cities in Africa
For men: 5 habits can lead to penis shrinkage
Here's how to include coffee in your skincare routine, benefits
DIY Recipes: How to make beans salad
Man boobs: Here's why men get bigger breasts than usual, remedies
5 signs your partner is madly in love with you
5 ways drinking water significantly improves your dental health
DIY Recipes: How to make Kwahu nsusua (Turkey berries) abomu
GB foods Ghana celebrates market women on International Women's Day