DIY Recipes: How to make Peanut butter cup cookies
These Peanut butter cup cookies are yummy and very delicious.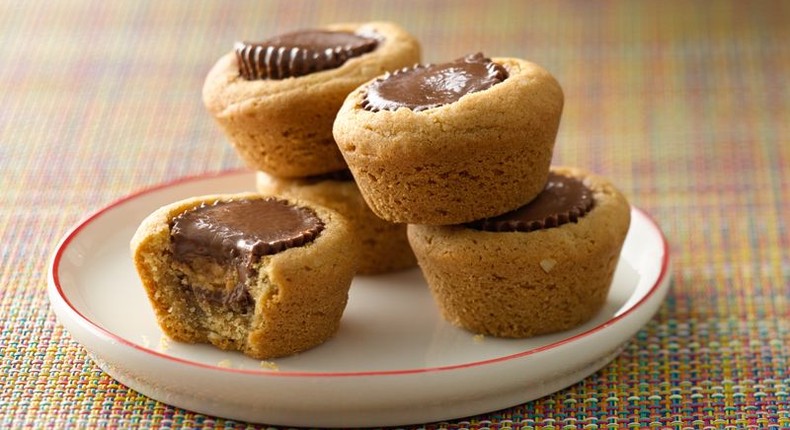 They are very simple and easy to make.
1 ¾ cups all-purpose flour
1 teaspoon vanilla extract
40 miniature chocolate-covered peanut butter cups, unwrapped
Preheat oven to 375 degrees F (190 degrees C). Sift together the flour, salt and baking soda; set aside.
Cream together the butter, sugar, peanut butter and brown sugar until fluffy. Beat in the egg, vanilla and milk. Add the flour mixture; mix well. Shape into 40 balls and place each into an ungreased mini muffin pan.
Bake at 375 degrees for about 8 minutes. Remove from oven and immediately press a mini peanut butter cup into each ball. Cool and carefully remove from pan.
Recommended articles
Top 10 most followed celebrities on Instagram – 2023
4 sexual fantasies women often have
DIY Recipes: How to make baked chicken balls
The best celebrity pictures on Instagram this week
5 reassurances your girlfriend needs to hear regularly
For women: 5 causes of a missed period apart from unsafe sex
Check out the multi-million dollar outfit Despite wore for his 61st birthday [Photos]
Opulence, flamboyance on display as Osei Kwane Despite celebrates 61st birthday [Videos]
Valentine's Day: 7 unique date ideas to celebrate this romantic day