DIY Recipes: How to make Plantain blankets
Plantain blankets are delicious and very nutritious.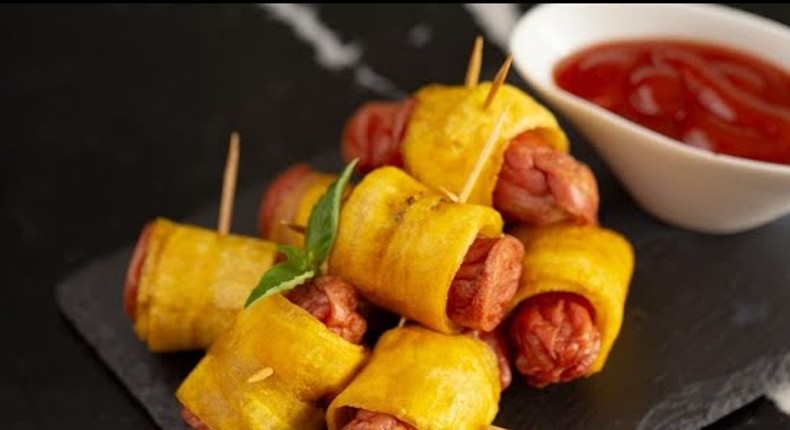 It is easy to make and requires only three ingredients.
Peel your ripe plantain and slice them into the lightest pieces.
Divide the sausages into two pieces.
Wrap the sliced plantains around the sausages and hold them together with a stick.
Put the oil on fire under medium heat and fry the plantain and sausages together. Pick them out when they turn a little brown.
Drain the excess oil and serve.
Recommended articles
DIY Recipes: How to grill Catfish at home
World AIDS Day: 5 simple tips to enjoy healthy, safe sex
For men: 6 habits that damage your sexual health
Financial Hangover: 4 ways to avoid overspending this festive season
DIY Recipes: How to make Buttermilk cornbread
8 best types of heels for party wear
For men: 4 simple tips to get your woman to orgasm
Study shows that women can spot a cheating man just by looking at him
Wedding guest? Jackie Appiah has the perfect outfit inspiration for the role