DIY Recipes: How to make Rice Saabo (Local Ghanaian wrapped rice)
This recipe is basically braised rice boiled in a corn husk.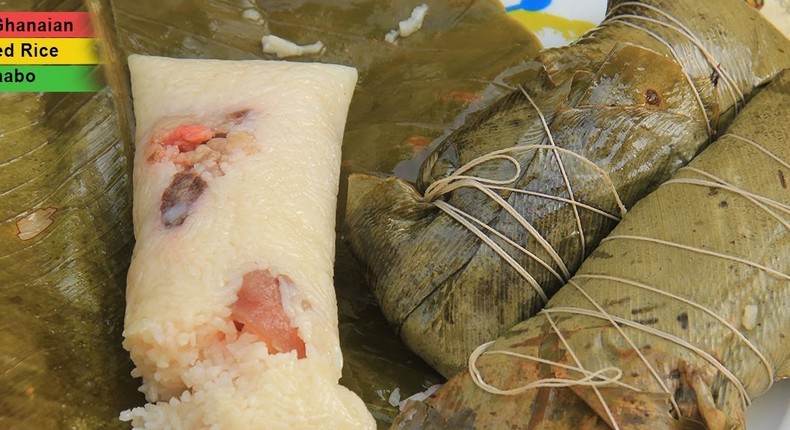 It is one of the popular street foods in Ghana.
Chop the Toolo beef in small sizes and onions.
Put a saucepan on fire and pour our oil. Wash the Toolo beef and put it in the oil to fry for some minutes and then add your chopped onions.
Add your pepper and fry together with the beef and onions for some time.
Then add your rice. Sauté it also for some minutes and then add your salt and mix well. Keep up with the sauté for about five minutes.
Remove the rice from the fire. Then take portions and put them in the corn husk. Use the yawn to tie the end together. Do this until the rice is finished.
Put some of the corn husks at the bottom of a pot and arrange the wrapped rice in it. Add some warm water and cook for about 50 minutes.
Remove them from the husk and enjoy with some grinded pepper.
Get our Top Stories delivered to your inbox
Recommended articles
In the face of doubt, Sarkodie's showmanship at Global Citizen Festival shows why he is the best
Moaning during sex: Here's why this may be the spice your sex life needs
DIY Recipes: How to make Carrot juice
The best celebrity pictures on Instagram this week
5 awkward problems you get for sleeping with a close friend
Here's all the ways bleaching destroys your skin and health
For women: 4 things you should never allow into your vagina
DIY Recipes: How to make Cocoa bread
5 foods that increase penis size naturally