DIY Recipes: How to make Sweet potato muffins
Sweet potato is very filling and this muffin is low in quick sugars.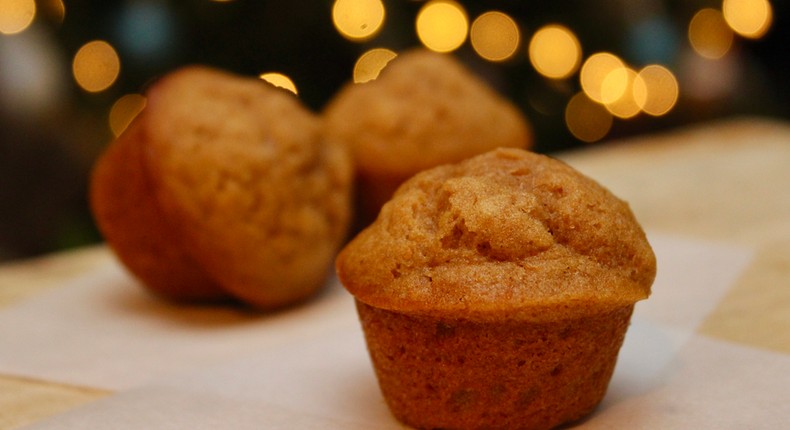 This recipe is good for snacks.
50 g butter, at room temperature, + extra for greasing
60 g coconut blossom sugar
1 tbsp gingerbread spices
Preheat the oven to 180 °C.
Peel the sweet potatoes and cut them into equal-sized pieces. Cook in boiling water for about approx. 15 minutes until tender. Mash coarsely and leave to cool. Grease the muffin tray with butter.
Beat the butter with the coconut blossom sugar using the mixer until light and airy. Add the eggs one by one. Beat well. Only add the next egg when the previous egg has been incorporated. Beat for another 4 minutes. Spoon the almond flour, spices and baking powder through the batter. Then add the mashed sweet potato.
Divide the batter over the wells of the muffin tray. Bake in the middle of the oven for about 25 minutes until golden brown and cooked.
JOIN OUR PULSE COMMUNITY!
Recommended articles
Can having a lot of s*x loosen the vagina? Here are all the myths and facts
Ladies: Here are 4 reasons why garden eggs should be added to your diet
Study reveals the best time to brush your teeth for longer life
DIY Recipes: How to make Boiled Green Bananas
The best celebrity pictures on Instagram this week
10 trending hairstyles for brides-to-be
Ladies! These are 5 things you shouldn't say to your man during s*x
7 things men find attractive in women, according to science
Does swallowing semen make you fertile? Here's what research says