DIY Recipes: How to make Yake Yake
Yake Yake is a Ghanaian staple made from steamed cassava.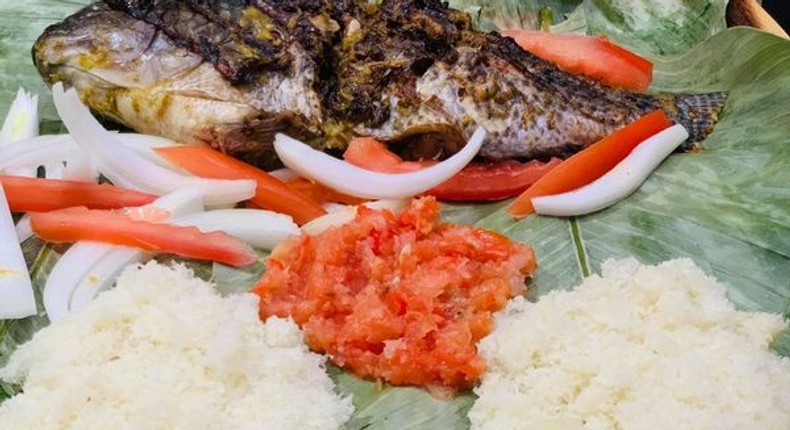 It is enjoyed with hot pepper sauce and grilled fish.
1 tablespoon of corn flour
Cut cassava into smaller sizes into a bowl and soak in water overnight. Grate the cassava into a bowl.
Use a small mortar and pestle to mash the grated cassava and use a clean cloth to drain the water from the grated cassava. Squeeze till dry.
Use a mesh strainer to sieve the dried cassava into a bowl.
Add one tablespoon of corn flour to the dried cassava and sieve again. Add salt and stir.
Put some water on fire in a saucepan and let it boil.
Put a fine clean cloth into a colander and put the dried grated cassava mixed with corn flour and salt into it. Cover the saucepan with its lid and let the food steam for a while.
Remove from fire when ready and serve.
Get our Top Stories delivered to your inbox
Recommended articles
DIY Recipes: How to make Banana chips
Here are 7 foods you need to eat for increased sexual stamina
5 reassurances your girlfriend needs to hear regularly
4 common habits of couples who have great sex
7 different types of women you are likely to meet in bed
6 ultimate hacks to acne facial scars naturally
The 7 types of breasts you are likely to encounter in life
5 ways to have more mind-blowing s*x in your relationship
DIY Recipes: How to make Egg bread