DIY Research: How to make Cake doughnuts
This is a delicious dessert that's easy and simple to make.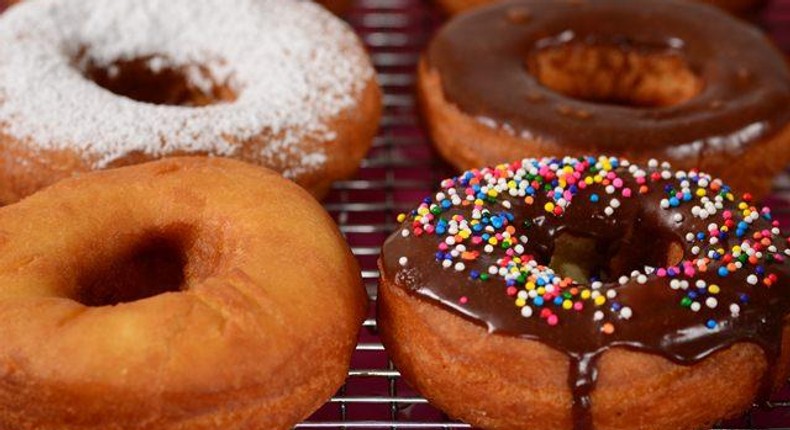 1 tablespoon baking powder
¼ teaspoon ground cinnamon
2 tablespoons melted butter
Heat oil in a deep-fryer to 375 degrees F (190 degrees C).
Sift together flour, sugar, baking powder, salt, cinnamon, and nutmeg in a large bowl. Mix in butter until crumbly. Stir in milk and egg until smooth.
Knead lightly, then turn out onto a lightly floured surface. Roll or pat to 1/4-inch thickness. Cut with a doughnut cutter, or use two round biscuit cutters of different sizes.
Lay doughnuts in hot oil, a few at a time. Do not overcrowd the pan, or oil may overflow. Fry, turning once, until golden, about 3 minutes. Drain on paper towels.
Get our Top Stories delivered to your inbox
Recommended articles
Moaning during sex: Here's why this may be the spice your sex life needs
DIY Recipes: How to make Carrot juice
The best celebrity pictures on Instagram this week
5 awkward problems you get for sleeping with a close friend
Here's all the ways bleaching destroys your skin and health
For women: 4 things you should never allow into your vagina
DIY Recipes: How to make Cocoa bread
5 foods that increase penis size naturally
5 everyday habits that make marriages work