Prep:

10 minutes

Cook:

25 minutes

Ready In:

35 minutes

Serves:

4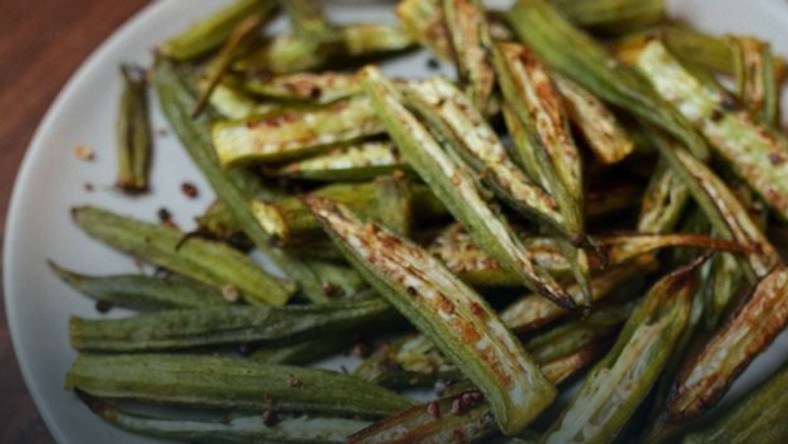 Ingredients
1 tablespoon garlic powder
1 teaspoon salt
1 teaspoon fresh thyme, chopped
1 teaspoon chili powder
4 cups chopped okra
2 tablespoon olive oil
Method
Preheat oven to 420F.
Mix the spices and chopped rosemary in a large bowl.
Rinse the okra and pat dry with a paper towel.
Trim the ends and then cut into pieces. Toss them in the spice mixture.
Place them on a baking sheet lined with parchment paper in a single layer. Drizzle with olive oil.
Bake for 15 minutes. Remove and shake the pan or stir the okra pieces. Bake for another 10 minutes.
Serve hot.