How to make coconut rice pancakes
Prep:

15 minutes

Cook:

1 hour

Ready In:

1 hour

Serves:

5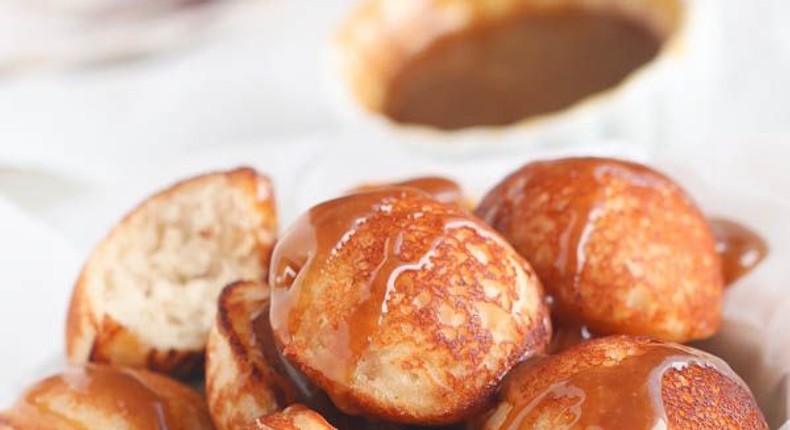 ingredients
2 cups of rice
1 tbsp yeast
1/2 tbsp salt
3/4 tbsp sugar
1 tbsp cardamom
1/2 tbsp vanilla extract
Canned coconut milk
Soak 2 cups of rice overnight.
Drain the water completely and add in a blender plus coconut milk, spices, sugar, salt and yeast
Blend until puree, and check for smoothness
Pour in a large bowl, cover and let it rise in a warm area until doubled in size.
Heat a frypan and add ⅓ tbsp of oil and pour the puree in a small quantity. cook for 2-3 minutes on each side then flip and cook the other side.
Repeat the process till all the batter is finished.
Let them cool, serve and enjoy with black tea, coffee, chocolate.
JOIN OUR PULSE COMMUNITY!
Recommended articles
Anal itching: Here are its causes and how to treat it
DIY Recipes: How to make Nkatiekonto (Groundnut soup with greens)
For women: 5 ways to ease sex pain before periods
Dear men, here are 6 erogenous zones of women you must know
Microblading eyebrows? 5 risks associated with the act
Budweiser, the "King of beers" is here
TAAG: The Ghanaian footwear brand fusing simplicity and sophistication for girls
Why is it difficult for men to forgive when women cheat?
Samira Bawumia steals spotlight at Diana Hamilton's birthday dinner [Photos]