Prep:

10 minutes

Cook:

15 minutes

Ready In:

25 minutes

Serves:

12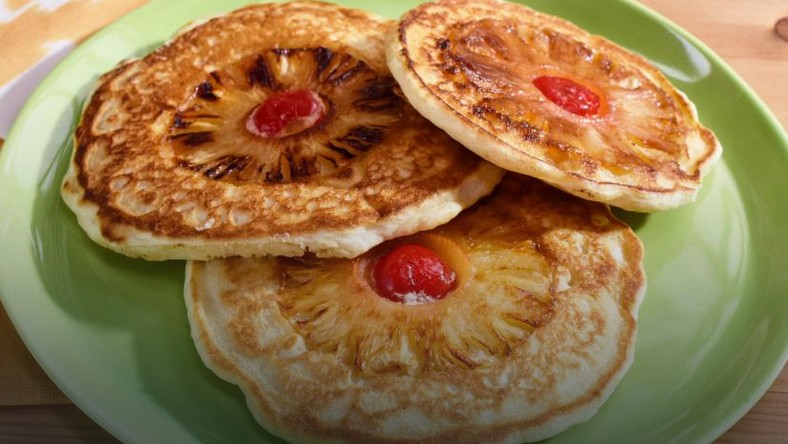 Ingredients
1 1/2 cups crushed pineapple
1/4 cup sugar
2 teaspoons baking powder
1 teaspoon baking soda
1/2 teaspoon salt
2 eggs
Butter
Method
In a large mixing bowl, make the pancake batter by stirring together crushed pineapple, sugar, baking powder, baking soda, salt, eggs, and melted butter. 
Slowly add in flour until you have a nice batter. 
Heat a heavy flat nonstick skillet over medium-high heat. 
Pour pancake batter in 1/4 cup scoops onto the skillet. When bubbles start to form on top, flip and cook on the other side until lightly browned.